Activating a standard account
Activating your account from the account activation email received in your inbox will be possible. This email will be sent as soon as your administrator adds your account to LockSelf. Remember to check your junk email.
Step 1: Check your inbox

Step 2: Open the email with the subjetc "LockSelf - Activating your account"

Step 3: Click on the "CLICK HERE BUTTON" to activate your account
Step 4: Yous will be redirected to a secure page. First of all, set a password. This must contain the following:
If lost, this password can be regenerated from the LockSelf home page.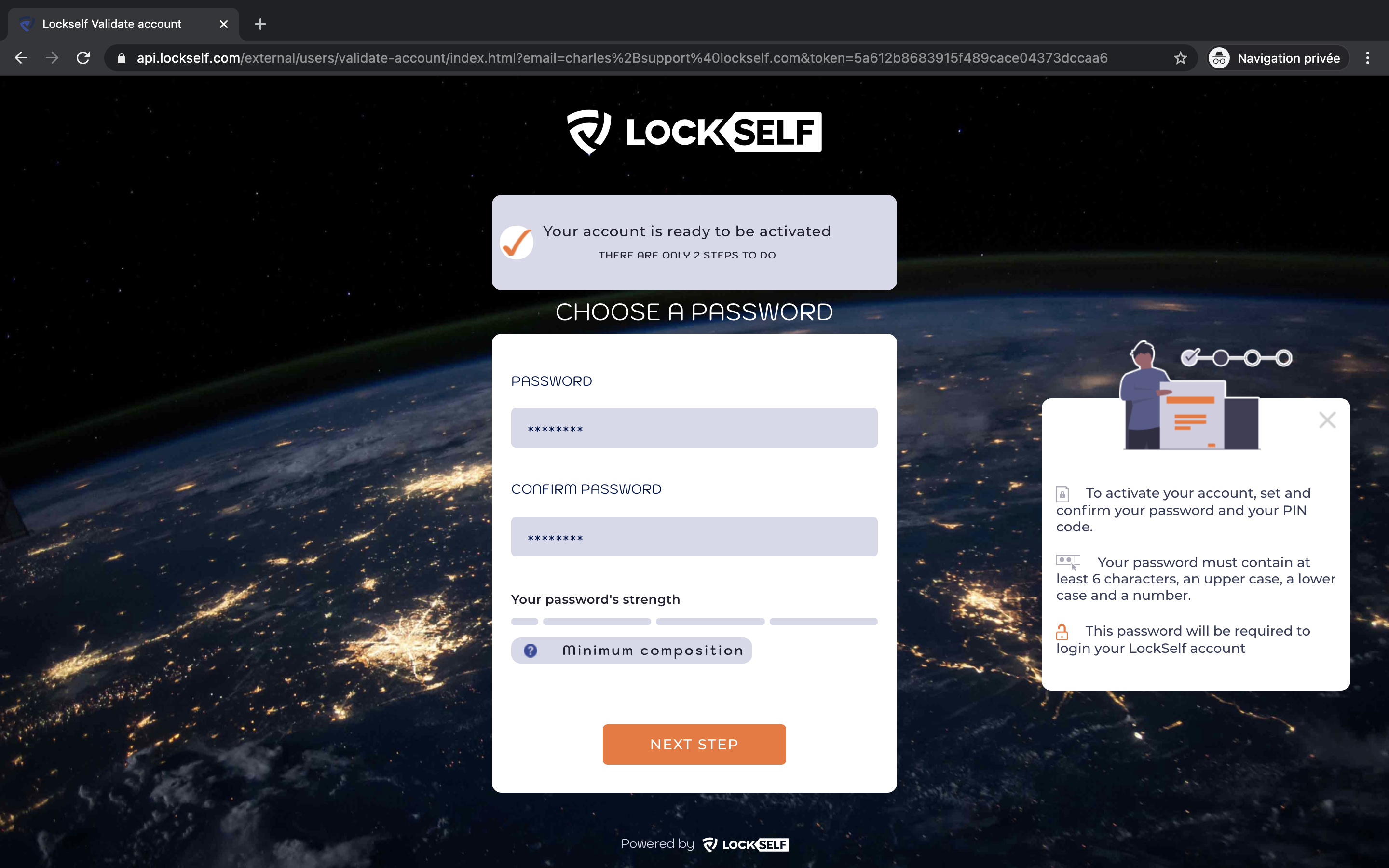 Step 4 : Then define your 6-digit PIN :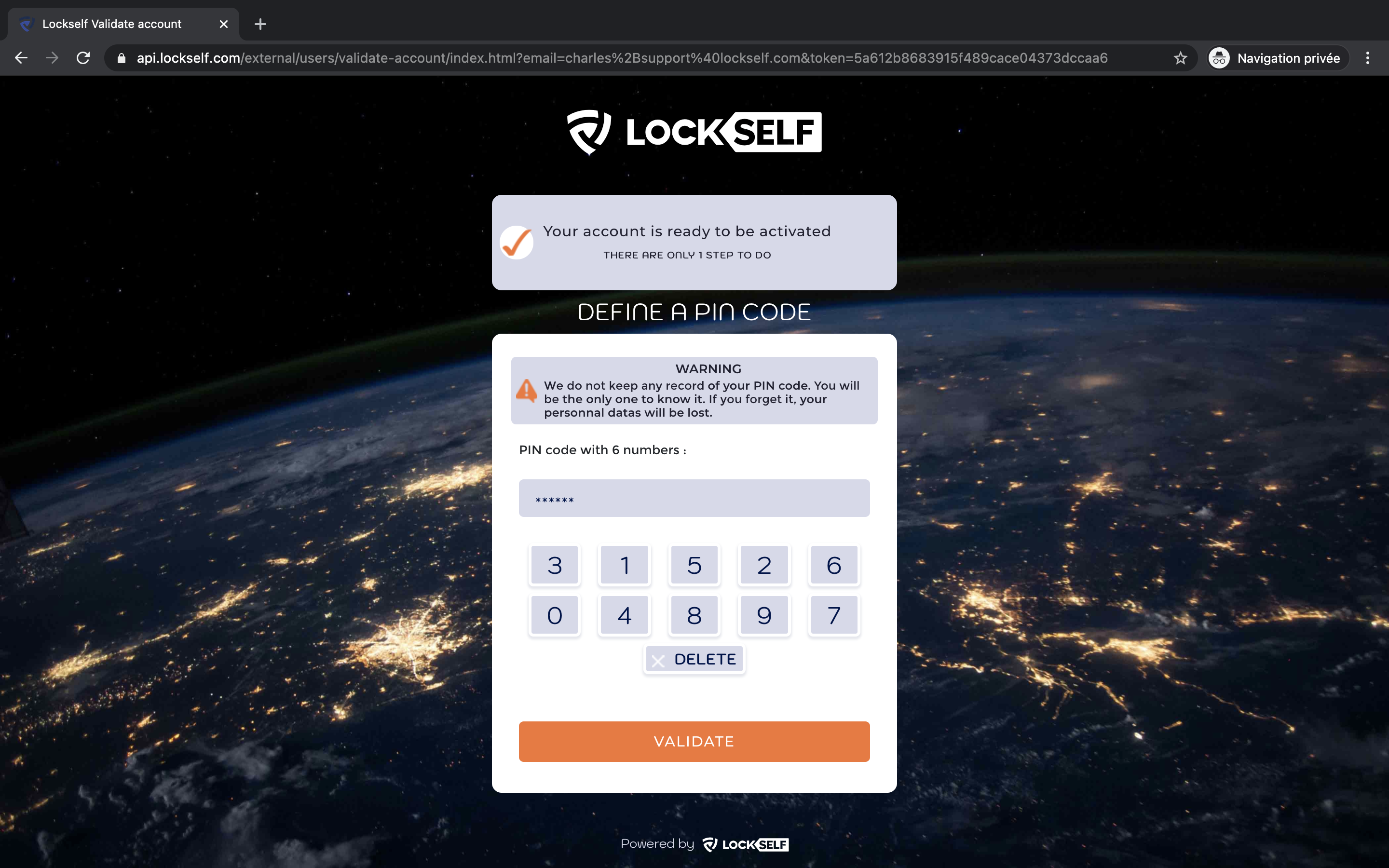 warning
NOTE: this PIN code is extremely important. It will allow you to unencrypt data that you store to LockSelf. It must therefore never be forgotten. If forgotten, there is no way of recreating it.
Your account has now been validated. You will be redirected to the LockSelf connection portal.