LockPass is a password supervisor allowing you to store you user IDs in a secure manner.
LockPass offers you different functionalities associated with your user IDs:
🔐 Store an unlimited number of passwords in your interface.

🔄 Share your user IDs thanks to sharing categories.

🖥 Benefit from fields on your websites being autocompleted.
You will find all functionality set out in this documentation.
Data stored in LockPass benefits from asymmetric encryption certified by ANSSI (Agence nationale de la sécurité des systèmes d'information - the French National Information Security Agency).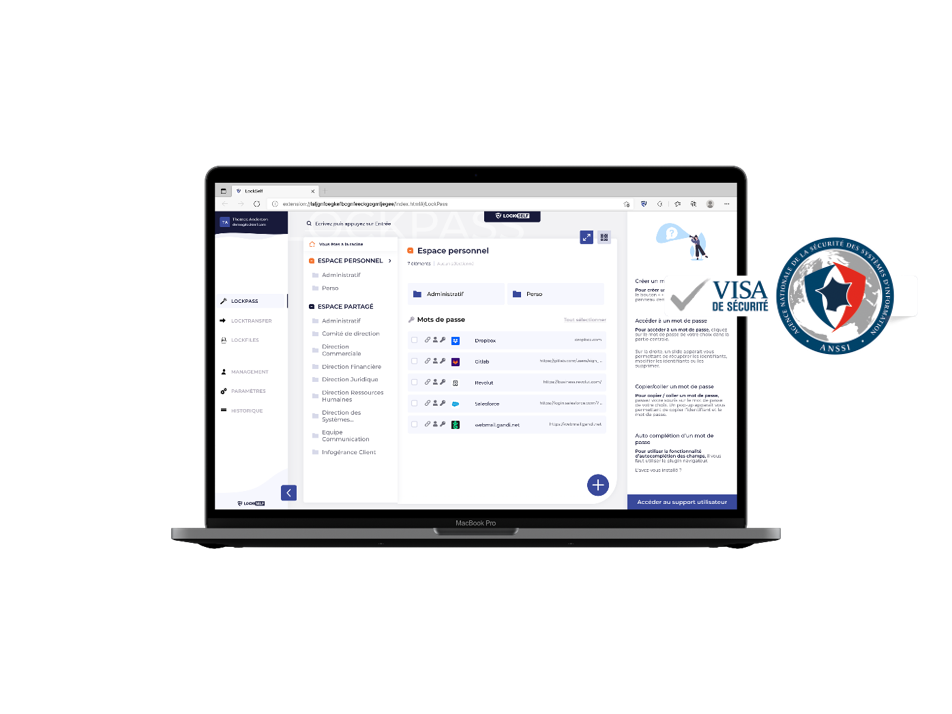 *For more information about data security, consult our dedicated page: https://lockself.com/security.html.