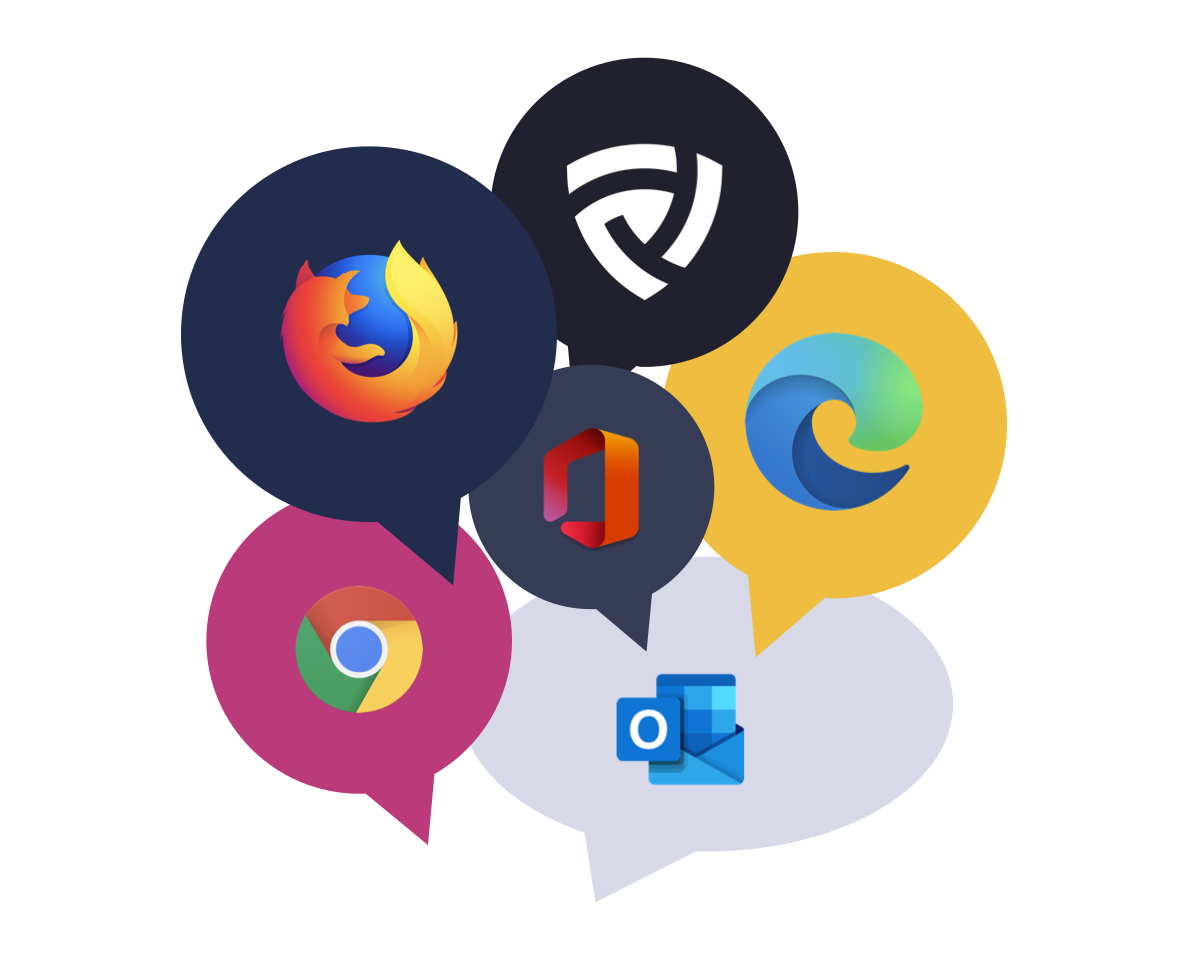 Extensions allow you to make full use of LockSelf' functionality. Whether for autocompleting fields with LockPass or sending secure attachments from Outlook, they are all available as a free download.
Browser plugins
LockSelf has developped plugins compatible with Chrome, Firefox and Edge browsers. These plugins will help on a day-to-day basis to:
Access your LockSelf interface
Enable autocompletion of connection usernames on your websites with LockPass.
View and copy/paste passwords associated with a website
Save passwords from a website
Find out more about using plugins with LockPass:
The Office 365 plugin
The Office 365 plugin - rich client and web app - is a shortcut directly integrated with your inbox.
It allows your attachments to be directly encrypted when sending an email, without going via the LockSelf interface, when using LockTransfer.
LockTransfer is therefore directly integrated into your work environment to save you time and make day-to-day use of the module easy.
Find out more about using the Office 365 plugin: