Read on to find out how to create and manage a Shared Space in LockFiles.
Only the Administrator account and Moderators can create and manage Shared Spaces in LockFiles.
________________________________________________________________________________________
Create a Shared Space
Step 1 : To create a Shared Space, go to the LockFiles module, click on the « Add folder » button after clicking on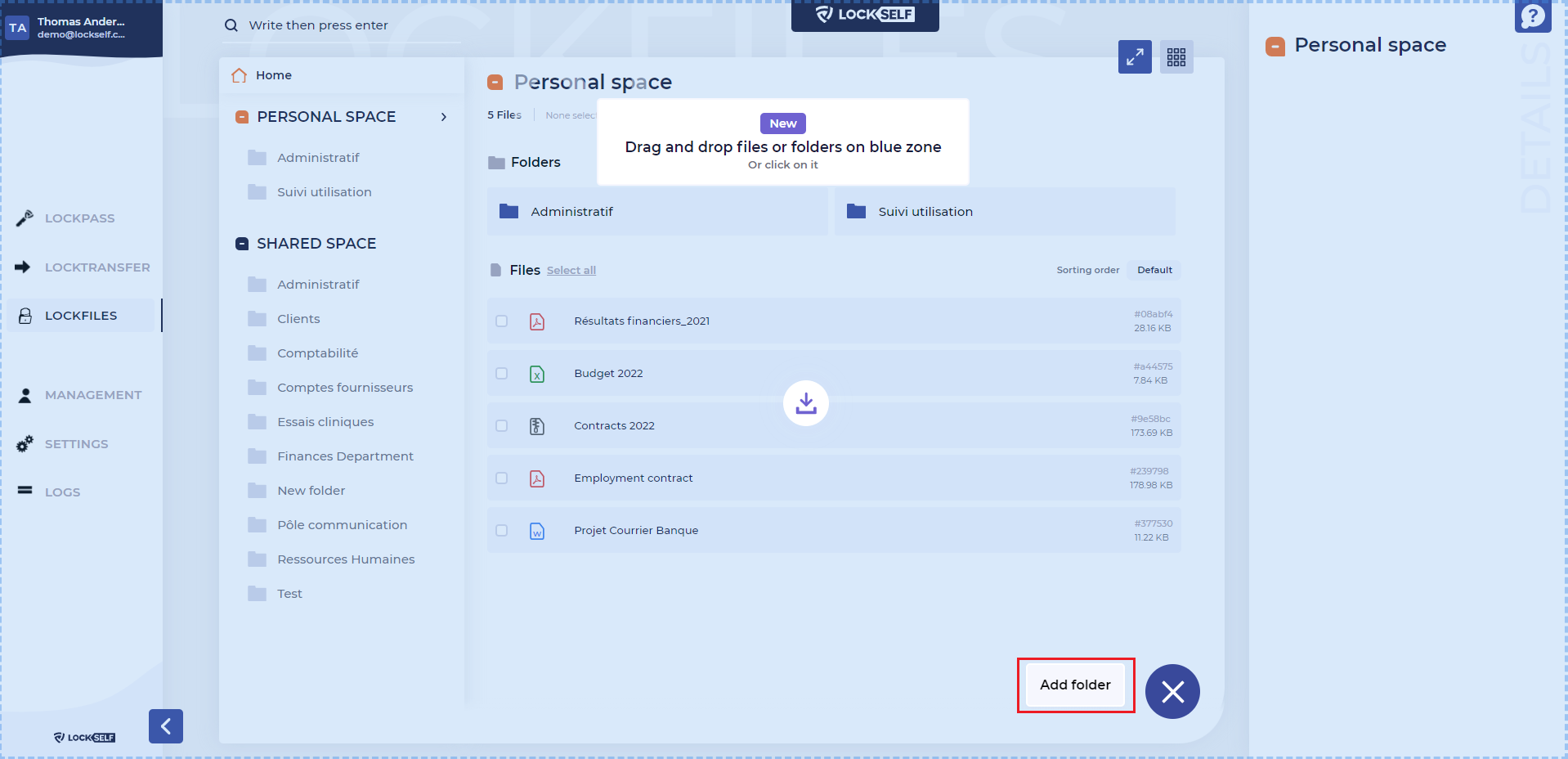 Step 2 : On the window that appears, choose to attach it to the Shared Space directly (because you are creating a parent Shared Space).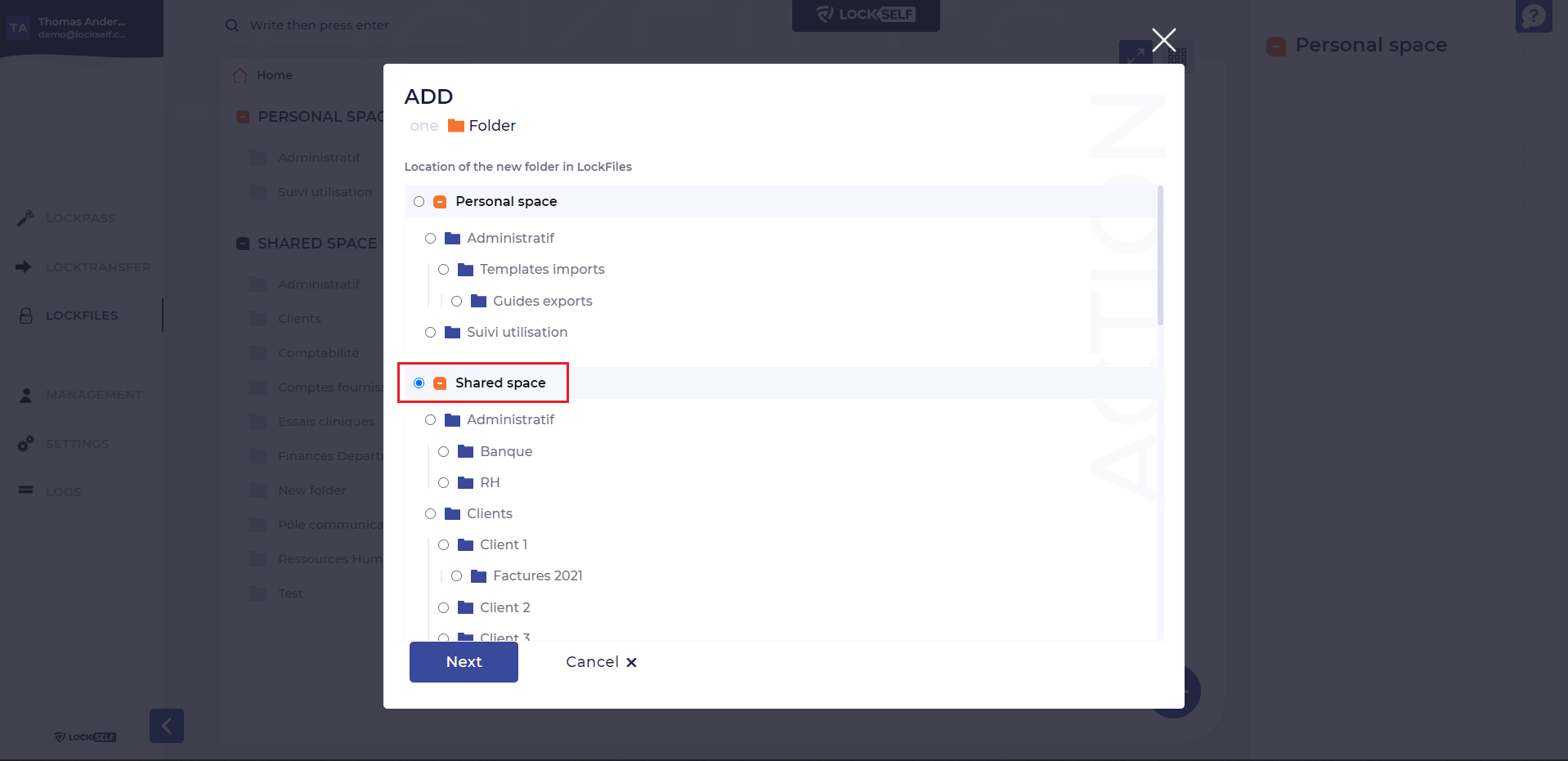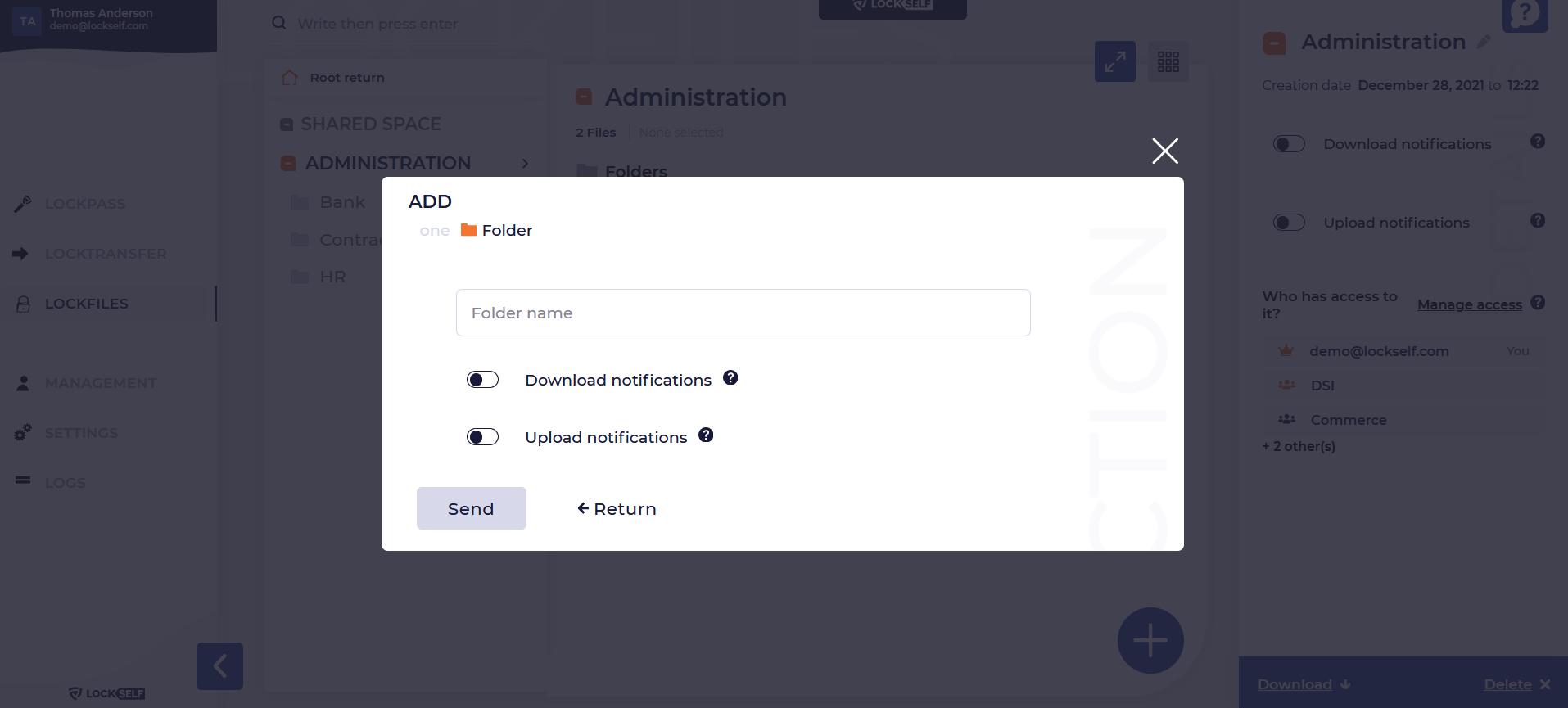 Step 4 : Then click on « Send » and the new Shared Space will appear on the left, in the Shared Space section among the other spaces.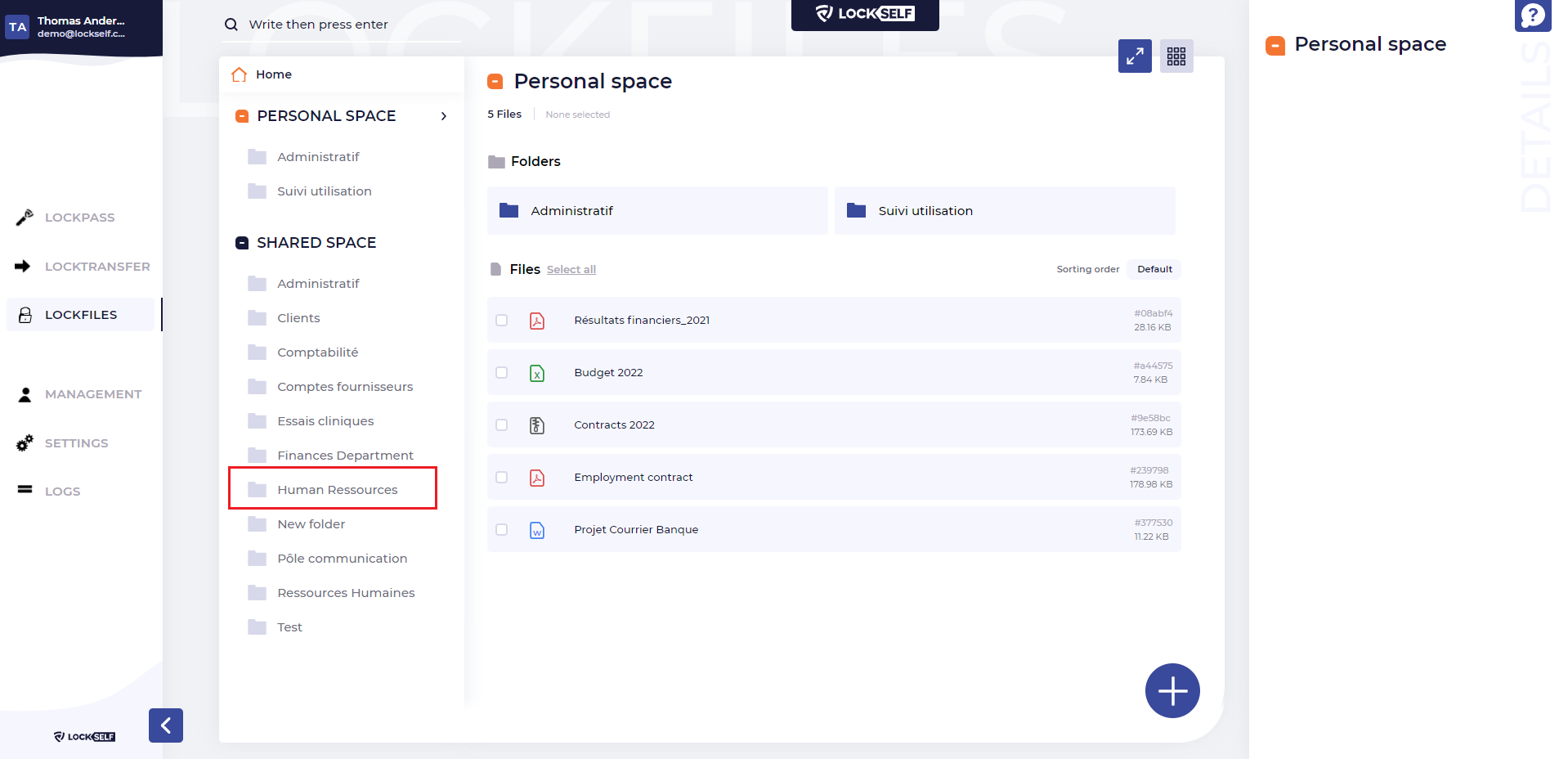 Once the Shared Space is created, you can add as many folders and subfolders as you want. It will be possible to create as many Shared Spaces as you want.
Rename a Shared Space
Step 1 : Go to the Shared Space you want to rename


Step 2 : Next to the name in the right information panel, click on the pen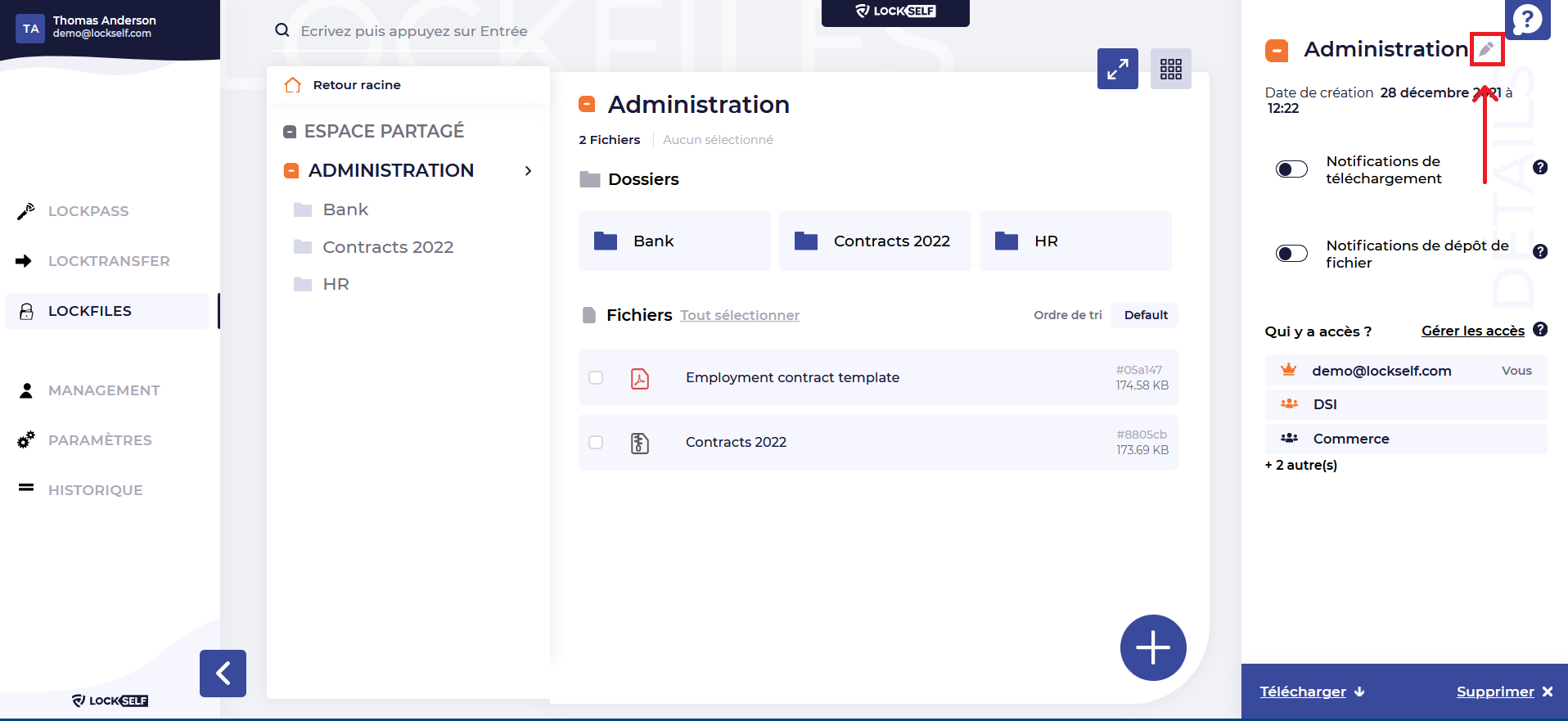 Step 3 : Change the name of the Shared Space, then click on « Validate ».
Delete a Shared Space
Step 1 : Go to the Shared Space or folder concerned, and click on it, then on « Delete » in the information panel on the right.


Step 2 : Fill in the name of the desired space or folder in the window to confirm your choice, and validate. Your Shared Space or folder will be deleted, along with the files and subfolders it contains !
🚨
Attention, the Shared Space will be deleted with all its content, and this action is irreversible.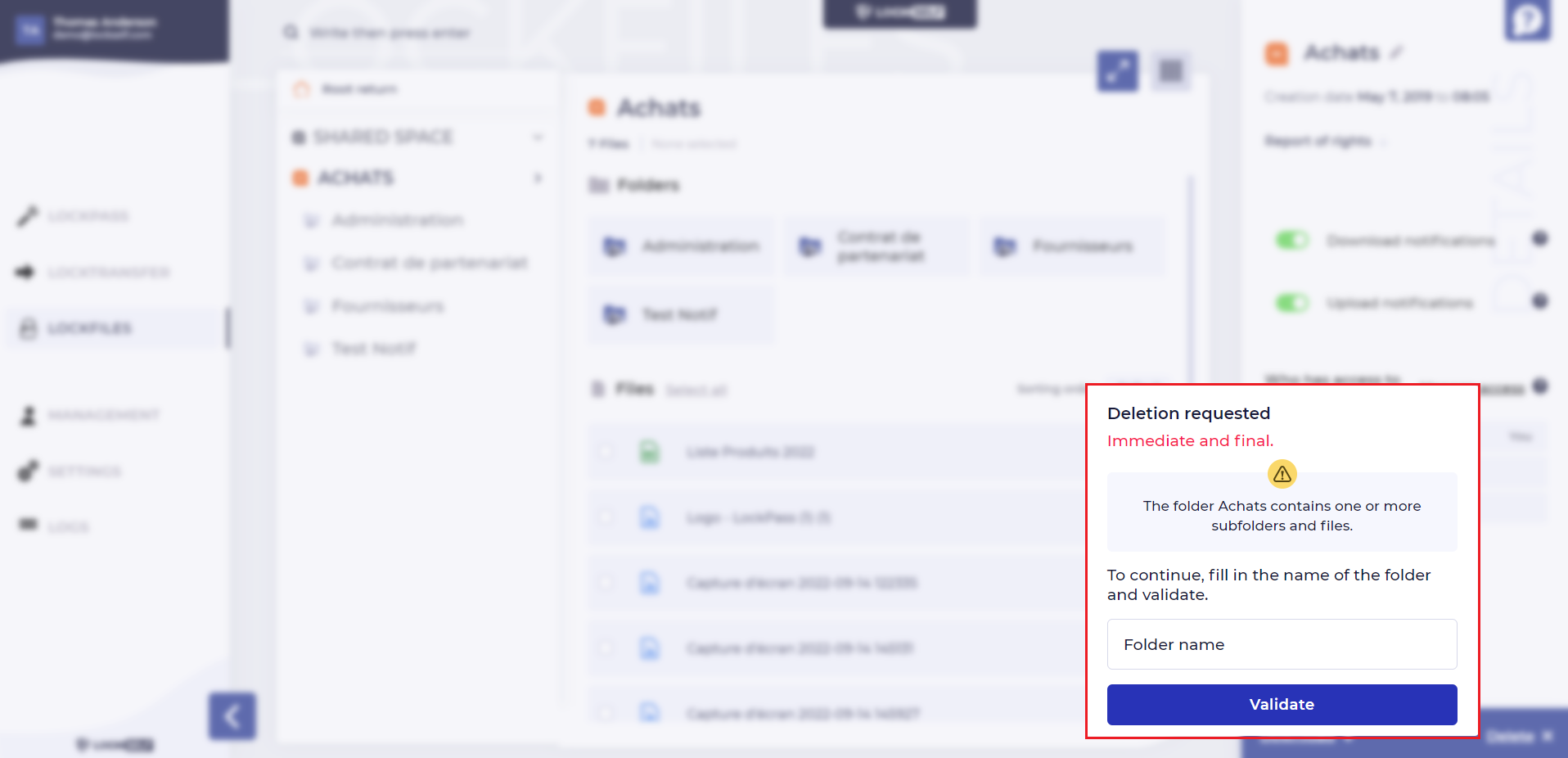 Updated