Read on to find out how to create Shared Spaces in LockPass.
Only the Administrator account and Moderators can create new Shared Spaces.
________________________________________________________________________________________
Step 1 : To create a Shared Space, go on the LockPass module, click on and the « Category » button.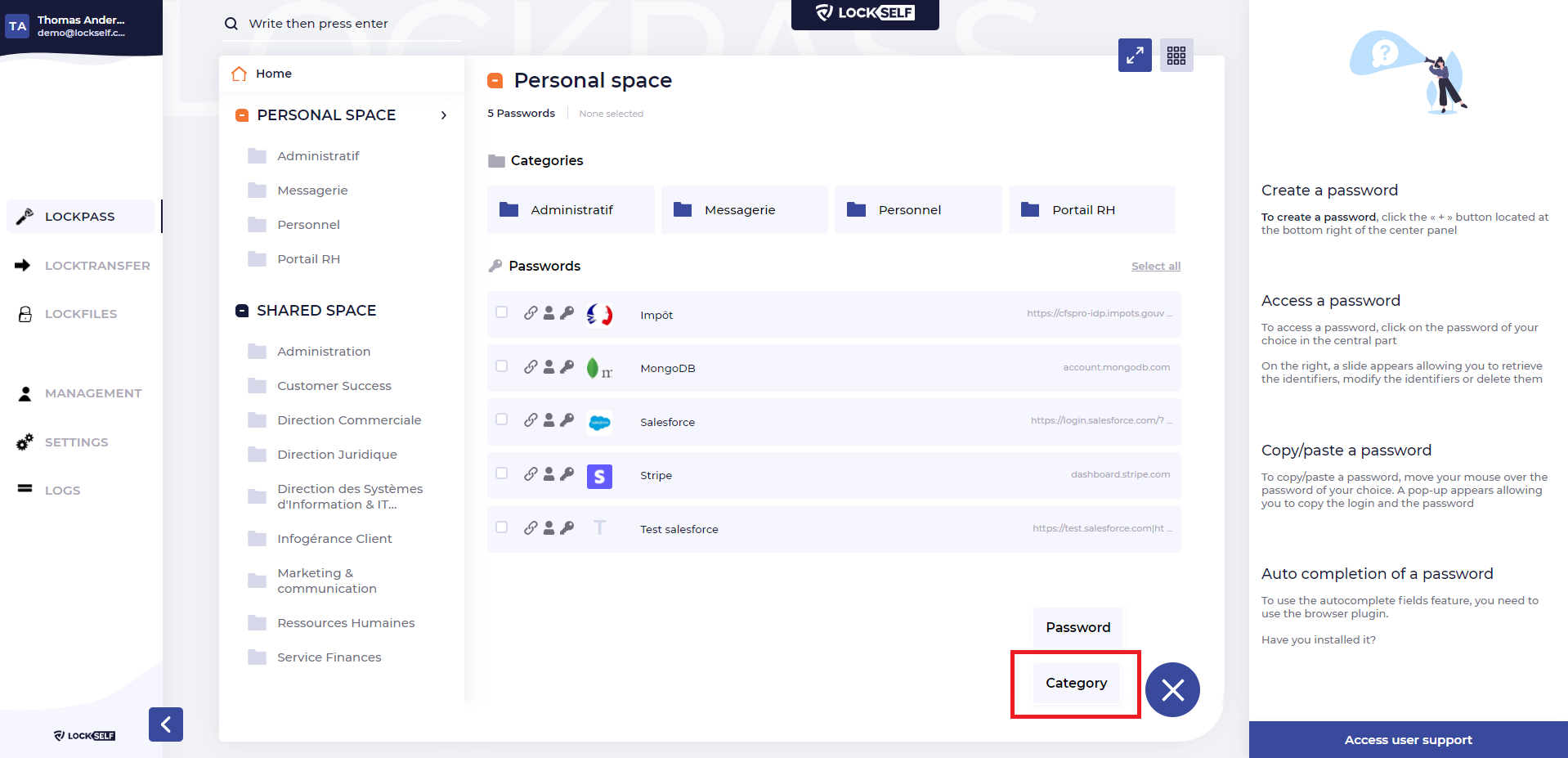 Step 2 : On the window that appears, you will be able to define several elements :


The name of the new space
The location of the new space : as you want to create a parent Shared Sace, attach it to the root of your Shared Space directly.
An expiry date : date on which users will be automatically removed from the Shared Space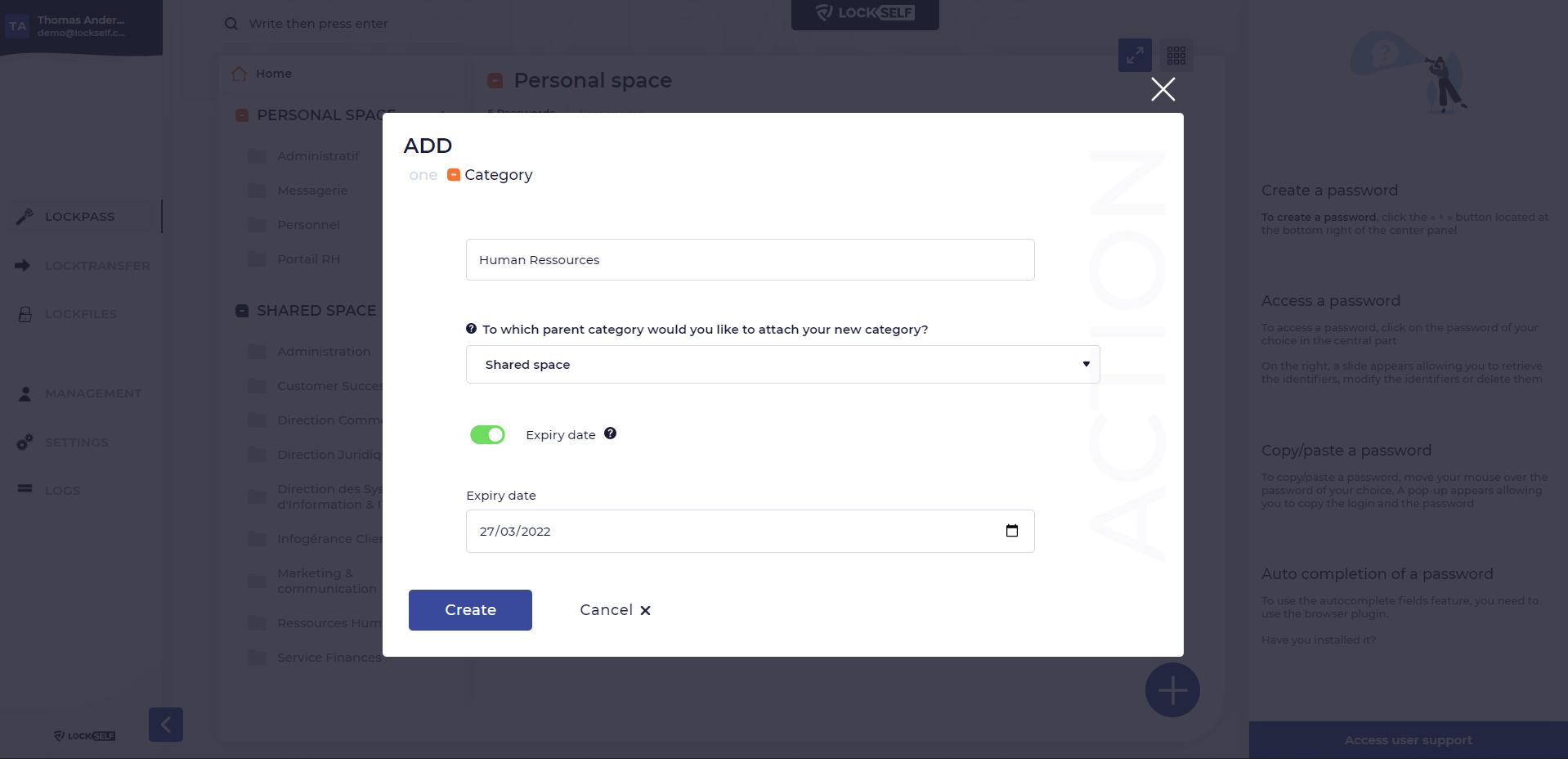 Step 3 : Click on « Create ». The newly created Shared Space will appear on the left-hand side in the list among the other Shared Spaces.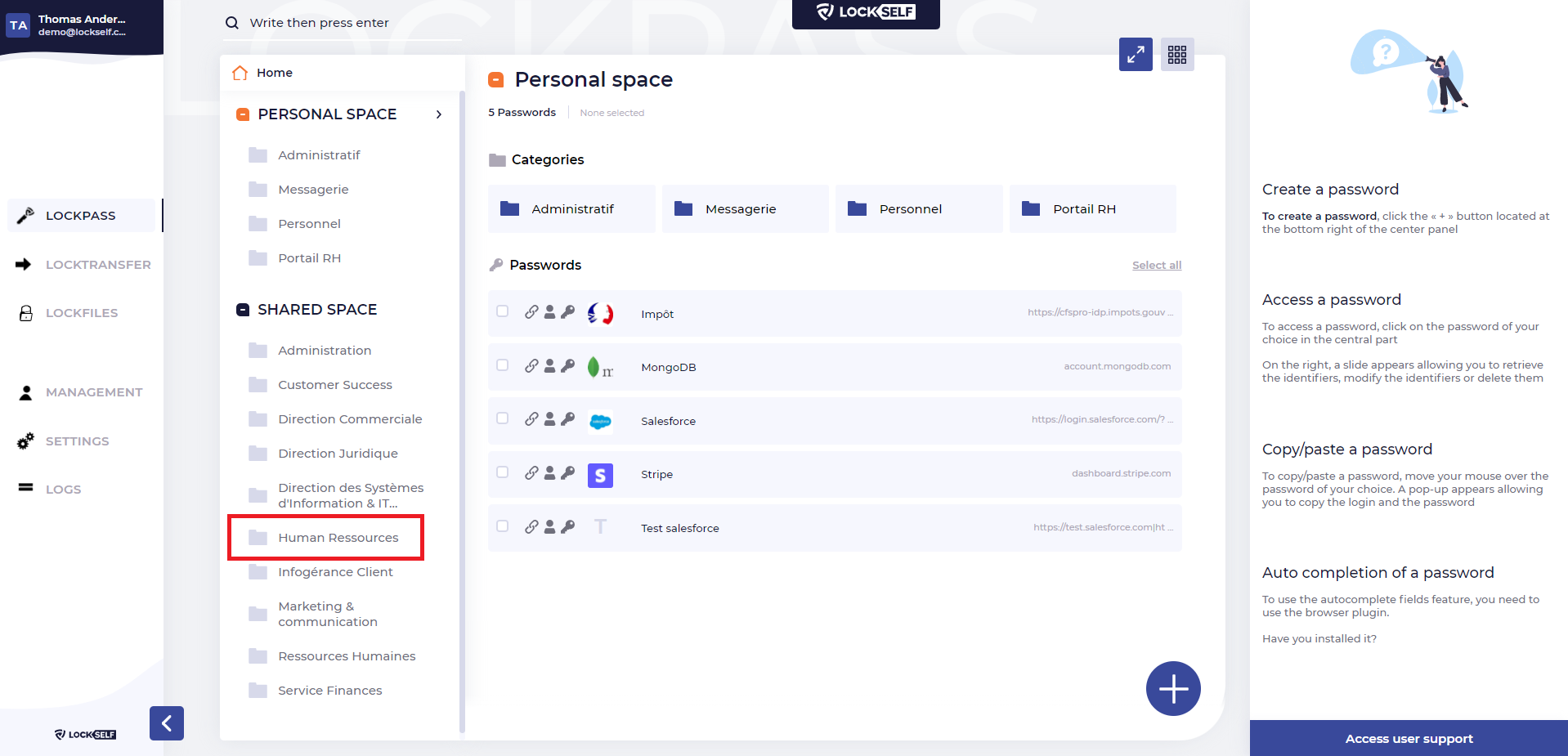 Once created, it will be possible to create as many categories, sub-categories and passwords as you wish.
It is possible to create as many Shared Spaces as you wish.
Updated