Read on to find out how to manage users of the application.
Only the Administrator account and Moderators can create new users.
________________________________________________________________________________________
View and edit user's information
When you click on a user, you will be able to see on the right panel the information about him/her, such as :
The type of user (Simple user, Moderator, Administrator)
The name, first name and email address
The date of creation of the account
The expiration date
It is possible to activate or deactivate the provider status, and to block the account temporarily.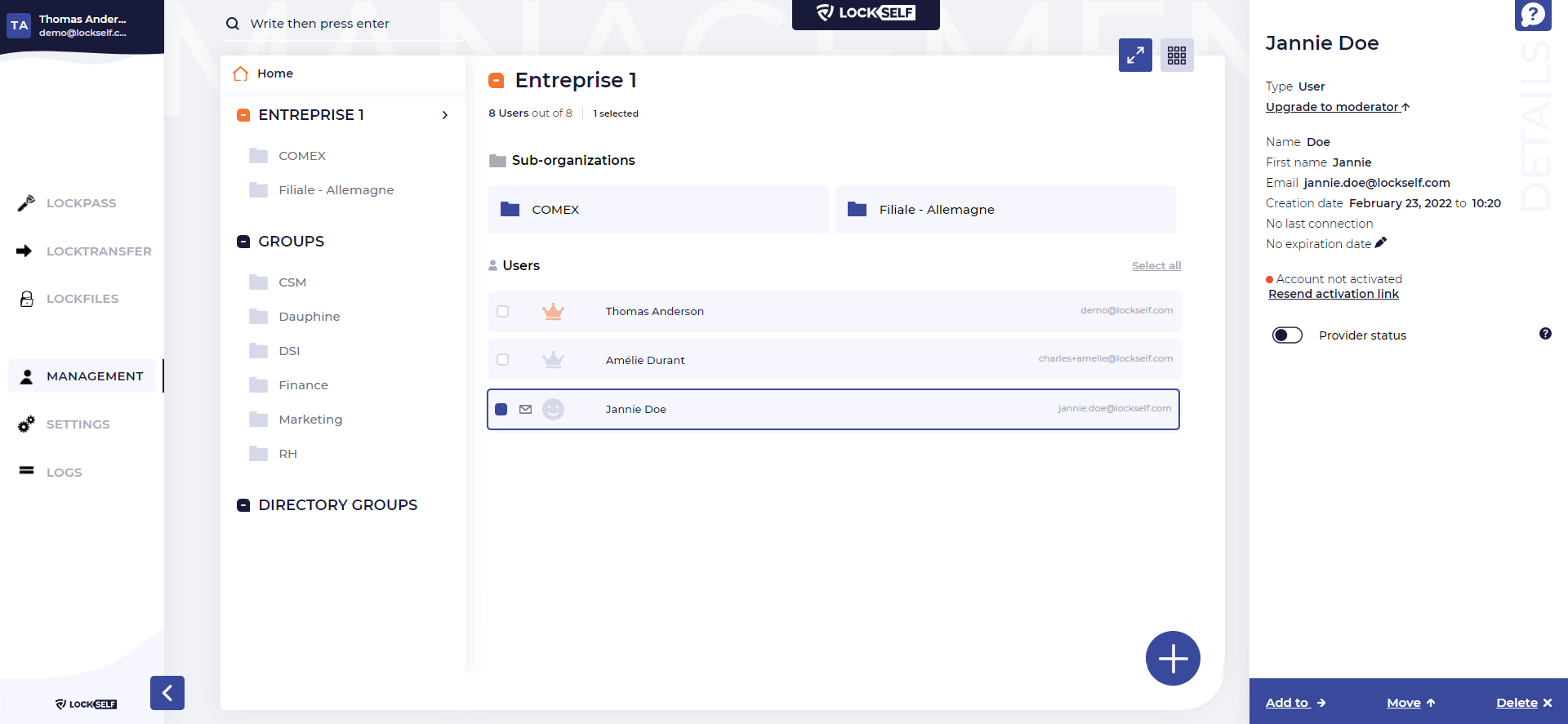 Search for a user
It is possible to search for a user based on his name or email address : use the search bar located on the top left.
🚨 The user search only works if you are located in the Management tab.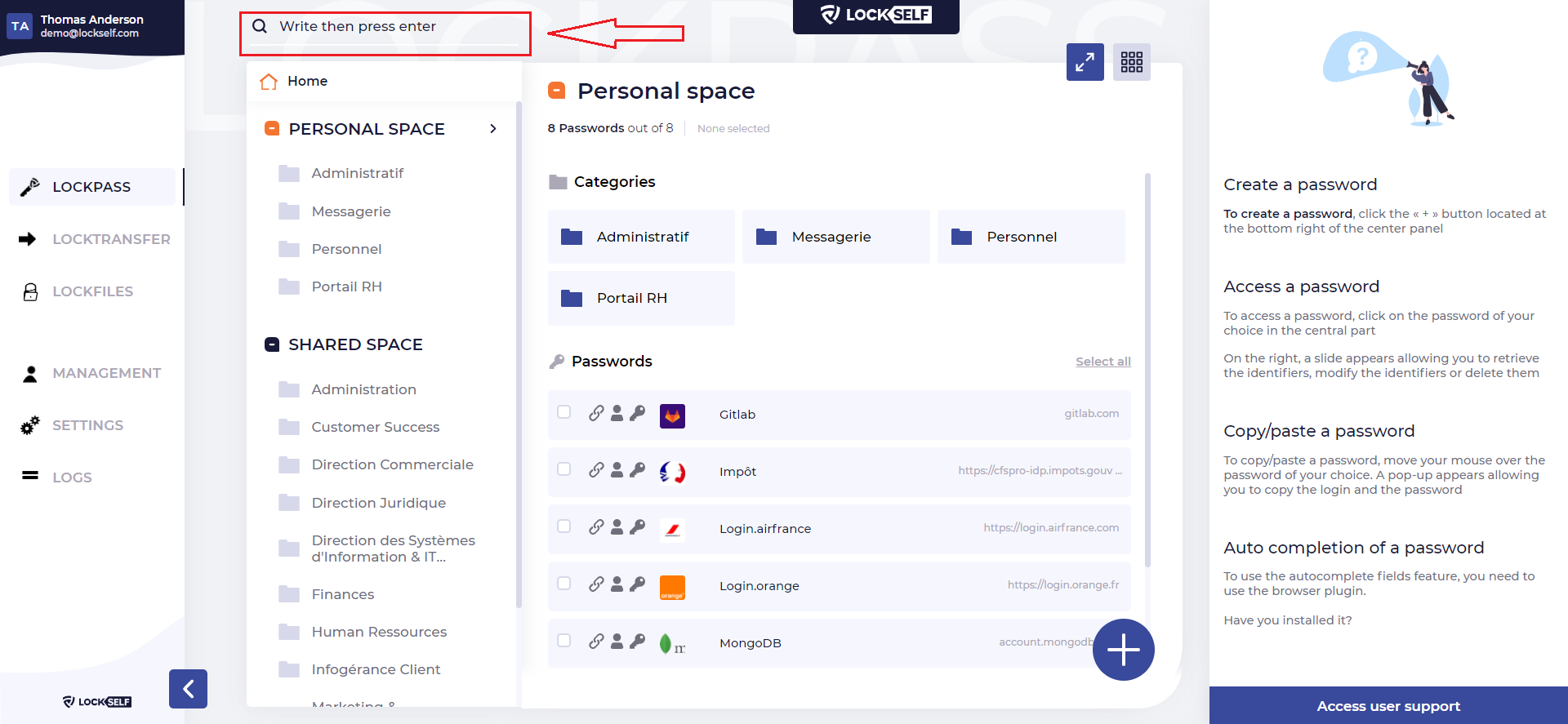 Resend account activation link
If a user has not yet activated their account, it will be marked with the symbol

To resend an activation link to the user, click « Resend Activation Link » in the right information panel.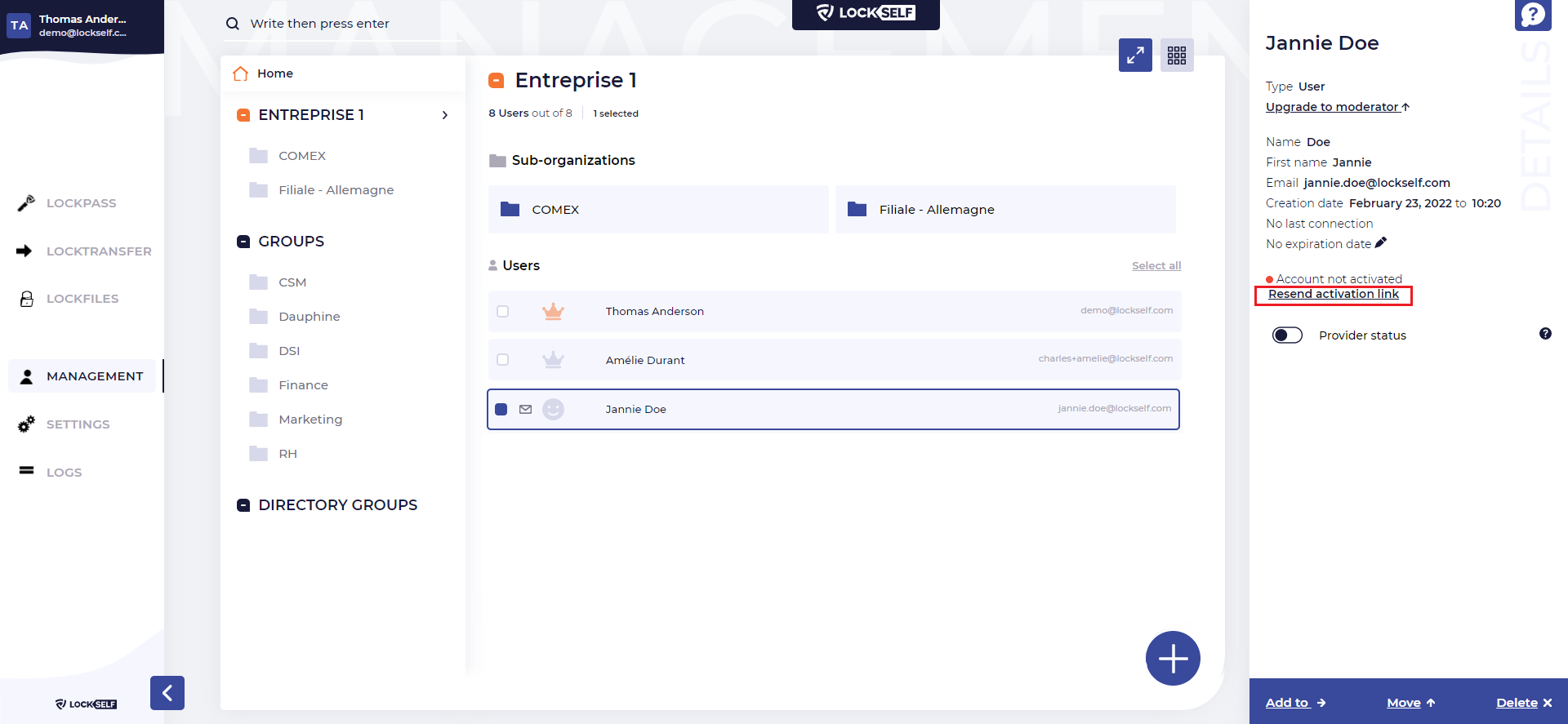 Download a user's rights report
For each user, it will be possible to download a rights report in pdf format to find out which user groups they belong to, as well as which categories (LockPass), folders (LockFiles) and deposit boxes (LockTransfer) they have access to.
To do this, select the user and in the information panel on the right, click on « Report of rights » to download the report in pdf format.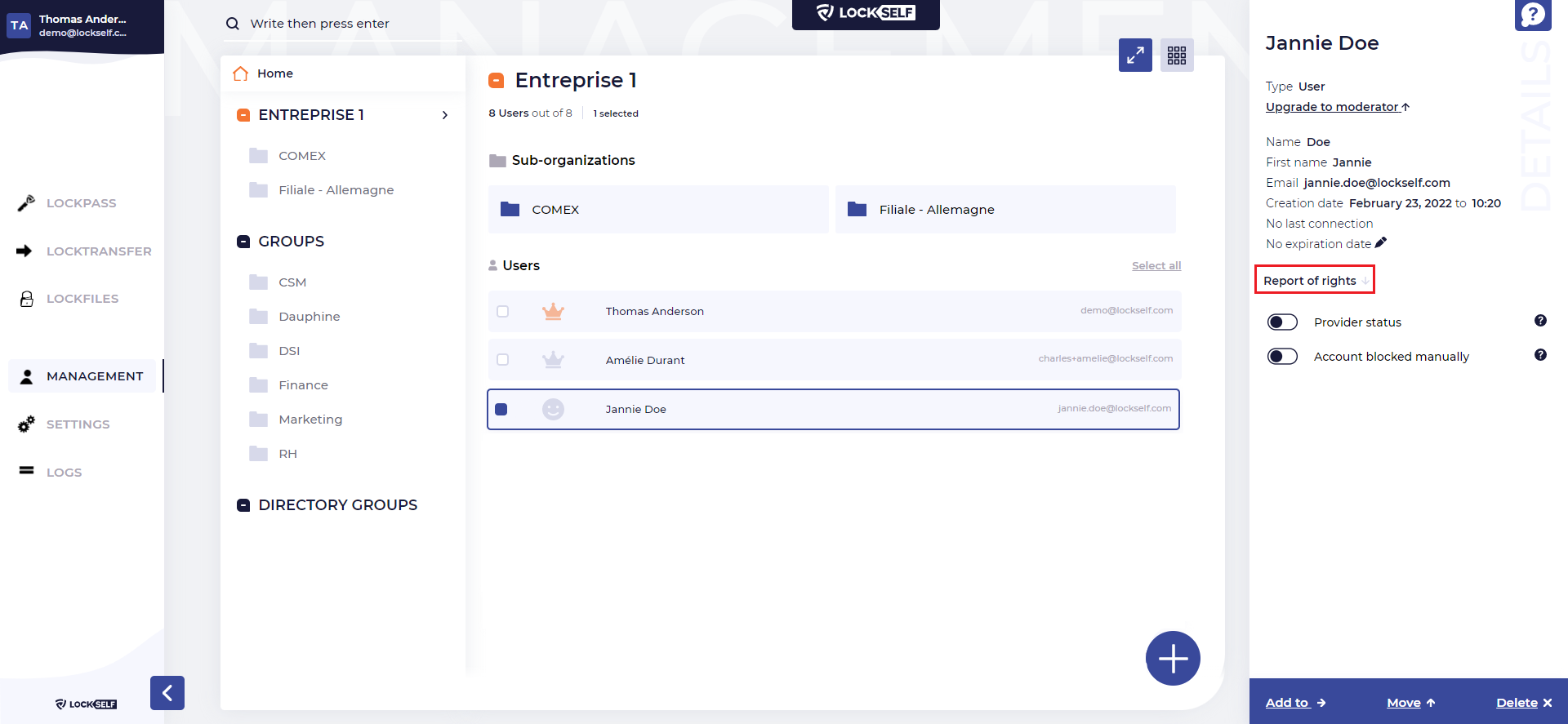 This document will be presented in this form :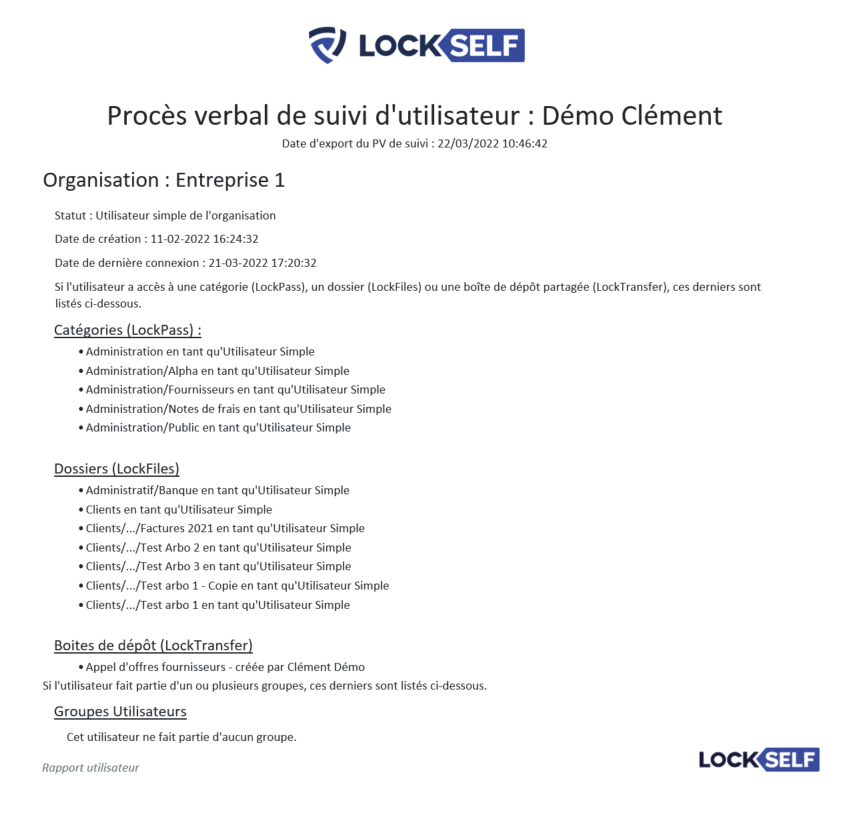 Move a user to a sub-organisation
Consult the documentation How to manage users of a sub-organization ?.
Delete a user
To delete a user, select it and click on « Delete » on the information panel on the right. Then click on « Validate ».
It will not be possible to delete a user with the status of Administrator or Moderator: it will be necessary to demote the user to a simple user to be able to delete his account.
🚨 Be careful because this action is irreversible, and will de facto delete all LockSelf data of the user (passwords, transfers, deposit boxes, files...).
🚨 When you delete a user who has created passwords (LockPass) or added files (LockFiles) to shared spaces, these are not deleted. The Administrator account will take over ownership of the passwords and files added by the deleted user.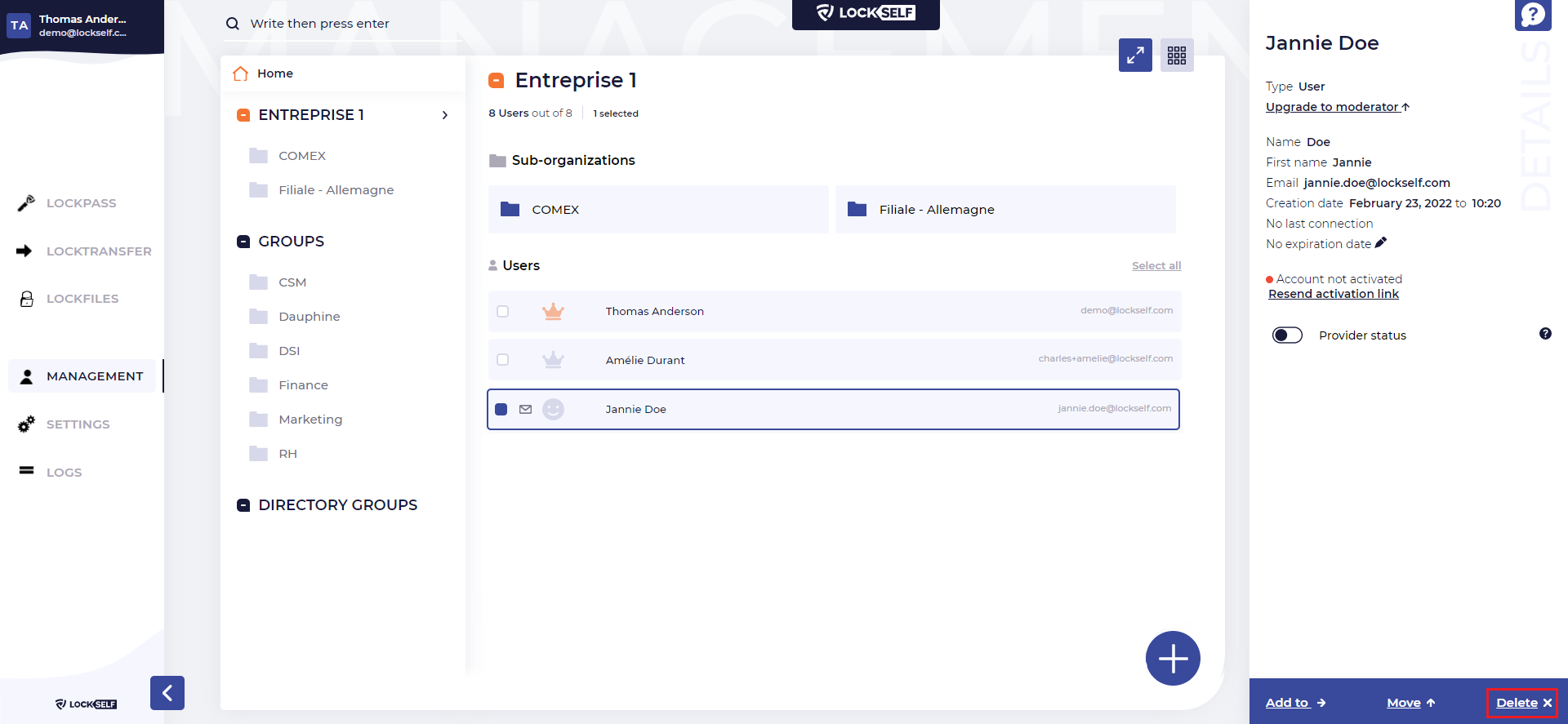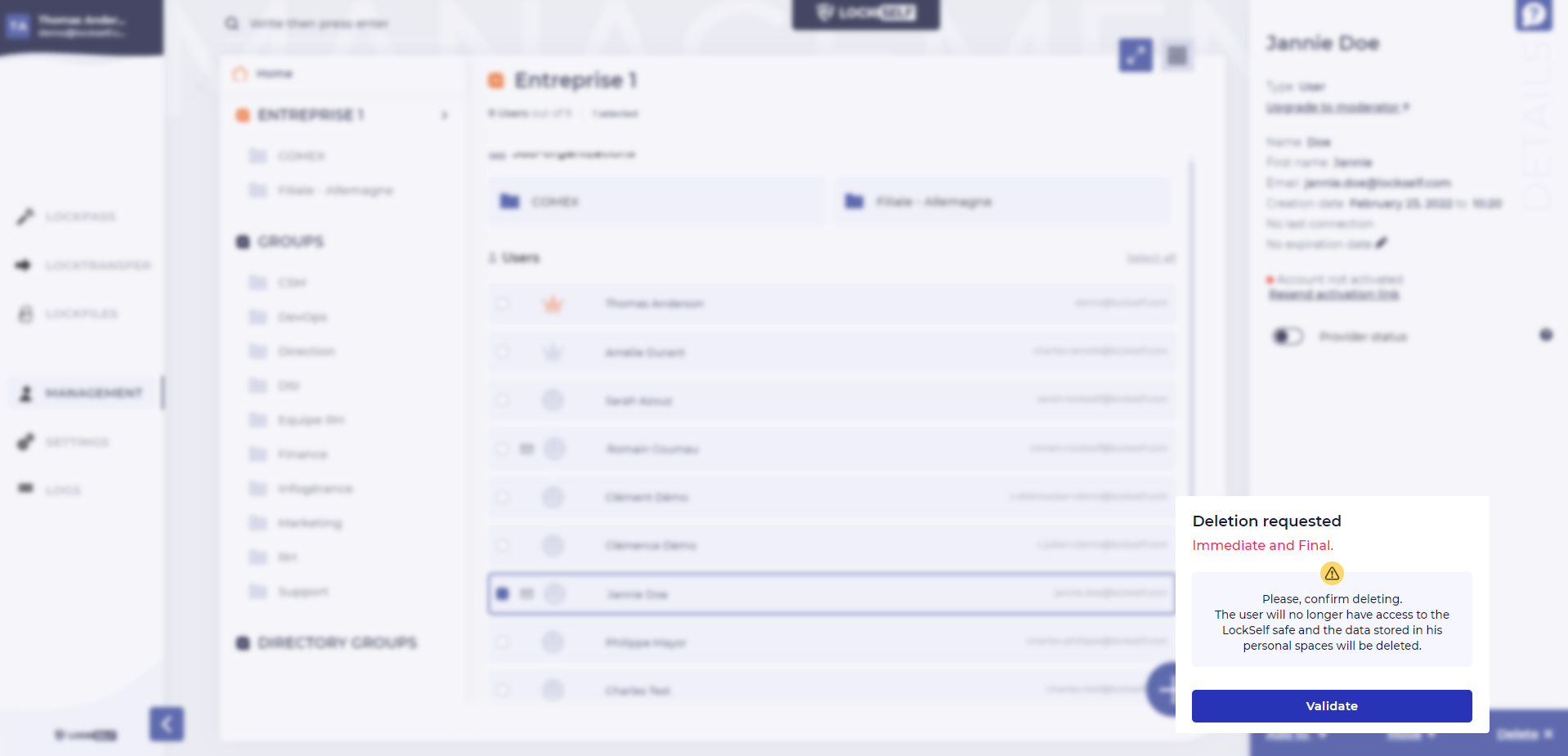 Updated