Read on to learn how to activate file upload and download notifications in a Shared Space.
Only the Administrator account and Moderators can receive these notifications. The Folder Manager will also be able to do so on his specific Shared Space or folder.
________________________________________________________________________________________
It is possible to receive an email notification when a user downloads or uploads a file in a Shared Space or a folder.
This option only applies to the Administrator/Moderator/Folder Manager who has activated it : only him will receive an email notification.
Step 1 : Select the desired Shared Space or folder, and in the information panel click on « Activated Notifications »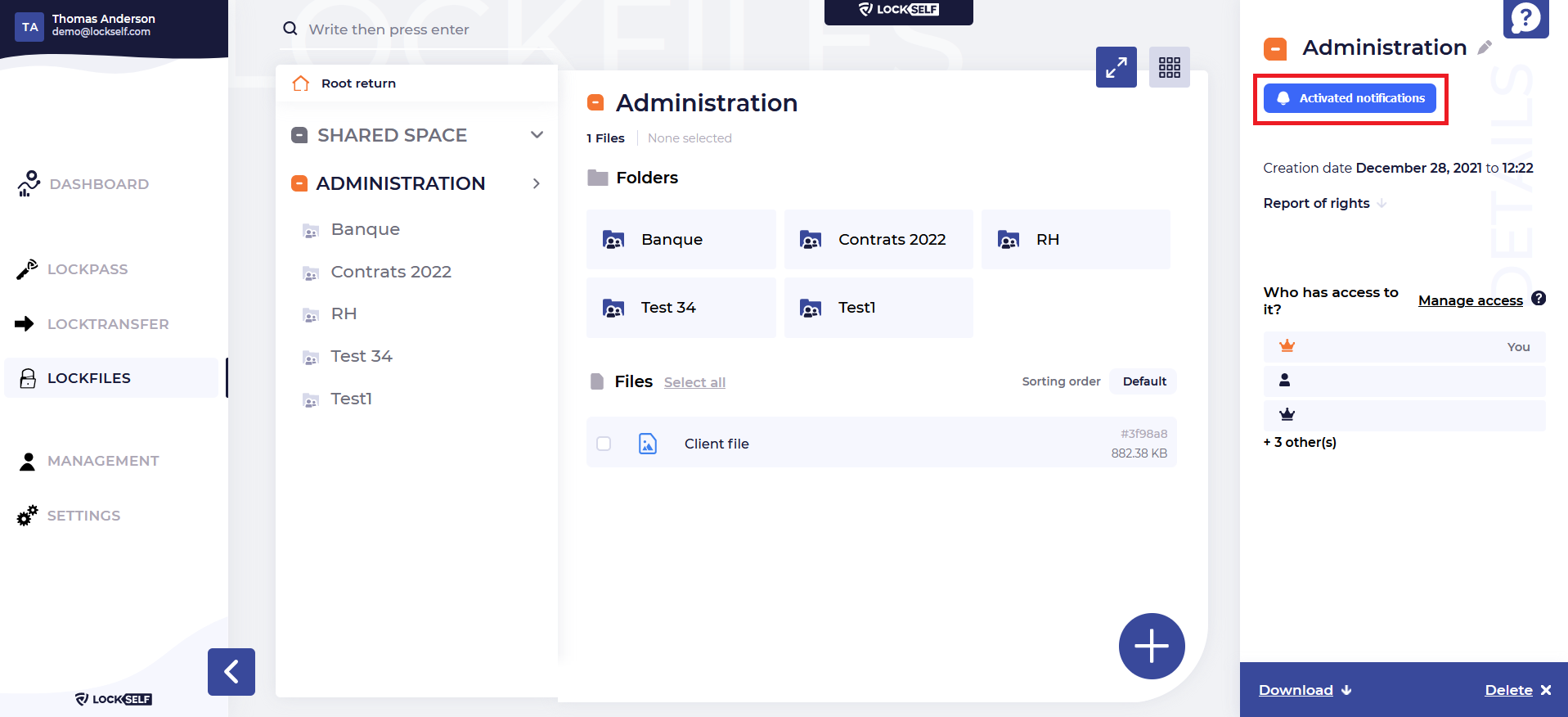 Step 2 : Check the corresponding option if you want to be notified when files are uploaded to the folder, or when files are downloaded by a user from the chosen space
🚨 The notification email will specify the email address of the user who downloaded/uploaded the file as well as their IP address and the download date.
Updated