Read on to find out how to create a transfer with the Office 365 plugin on Outlook.
_______________________________________________________________________________________
Directly integrated to your mailbox, this plugin allows you to create transfers directly from the Outlook application. The plugin works with the web application and the application on your computer.
Step 1 : On your mailbox (on the web application or on your computer), create a new email.


Step 2 : Write your email normally and add your recipients.


Step 3 : When attaching files, click on the LockSelf icon at the bottom.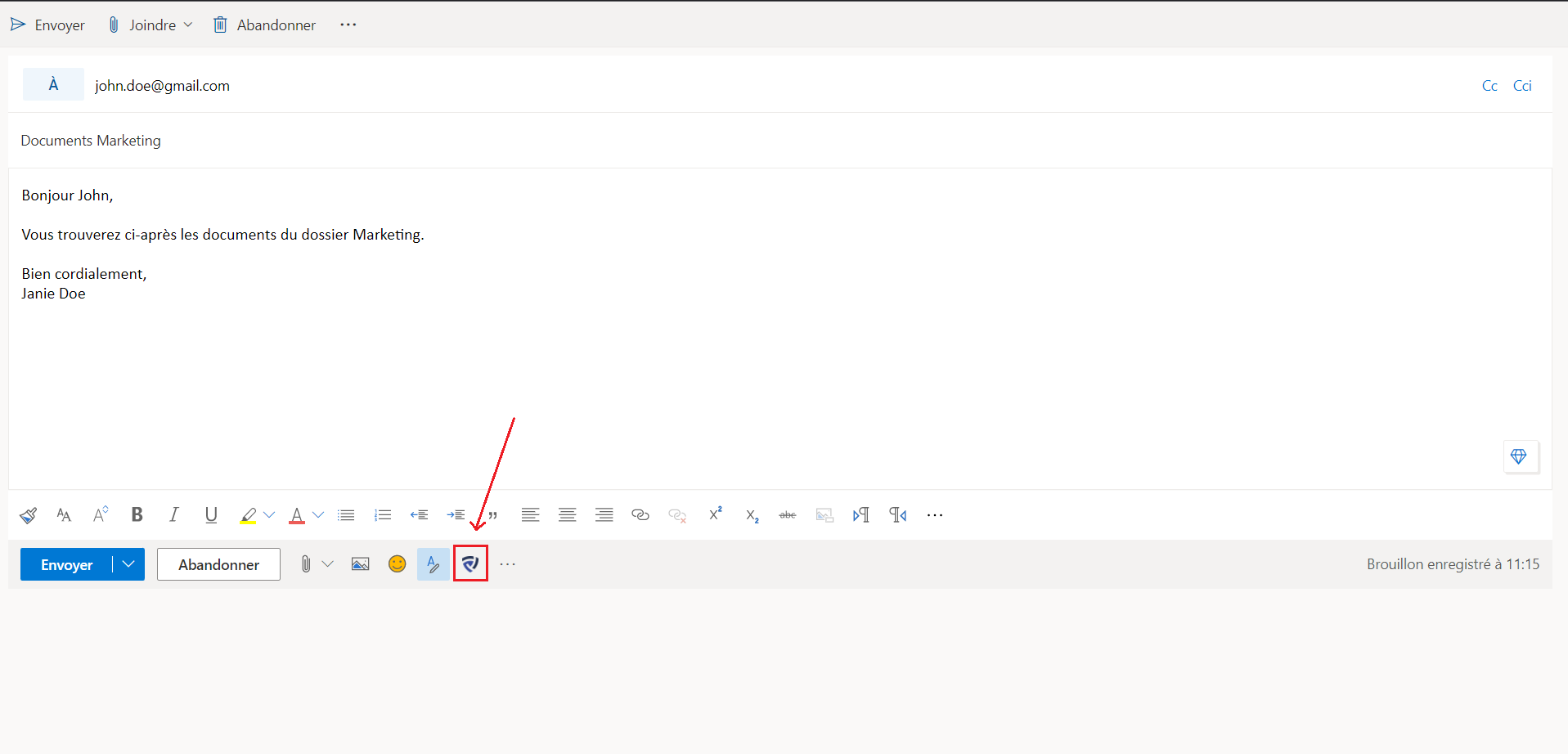 Step 4 : Drag and drop or select on your computer the documents you want to send.
🚨 In the next step, you will be able to add files to your transfer or delete some of the files you have selected.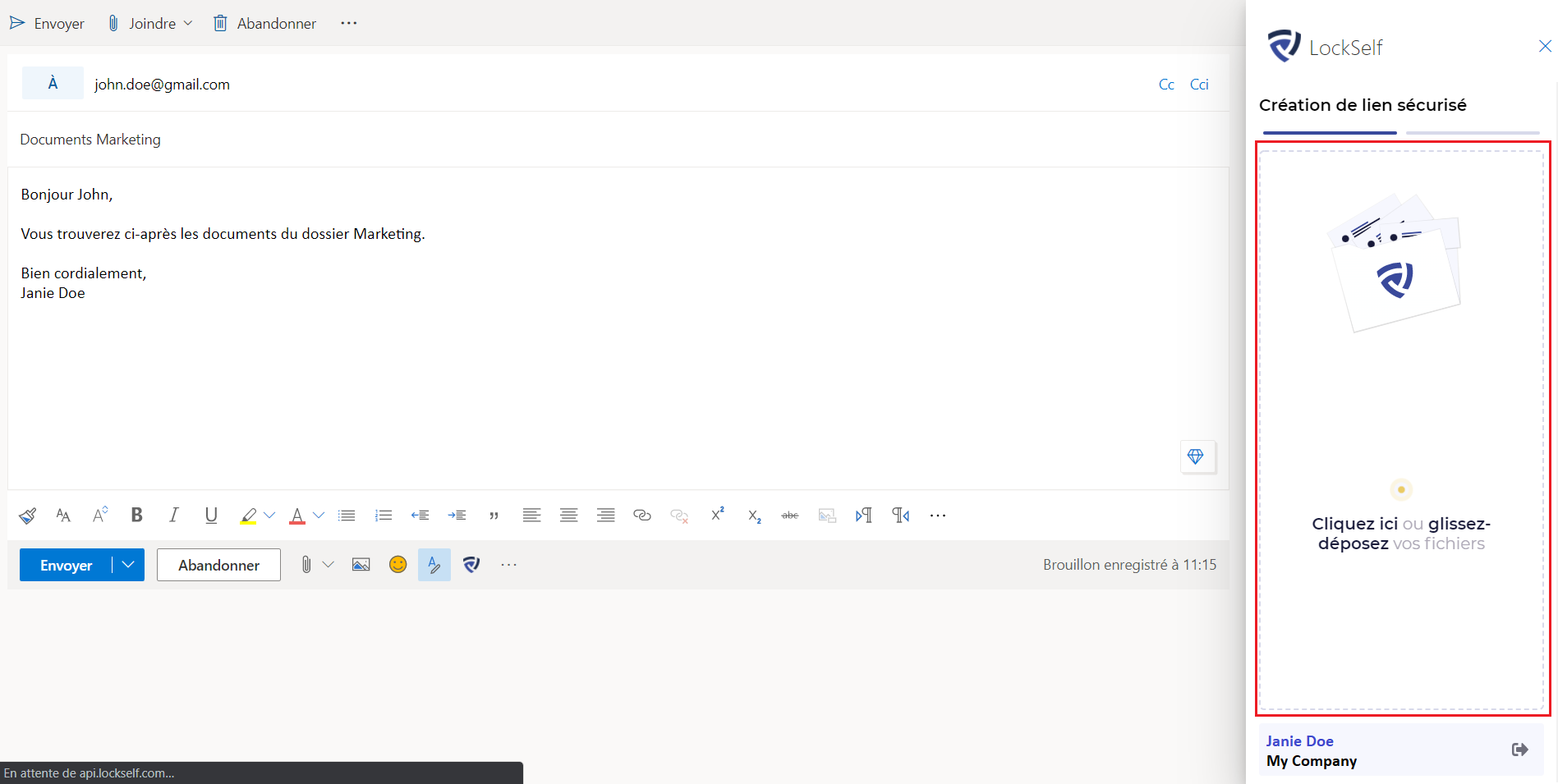 Step 5 : Define the options of your transfer ...


an expiry date (optional)


a maximum number of downloads (optional)



🚨If the maximum number of downloads is 2 and the transfer was sent to 3 recipients, the third recipient will not be able to access the transfer.

a protective password (optional)


the sending of the password by sms to the recipients, by adding their phone number (optional)


download receipts (optional)



Step 6 : Once you have chosen the different options, click on « Generate link ».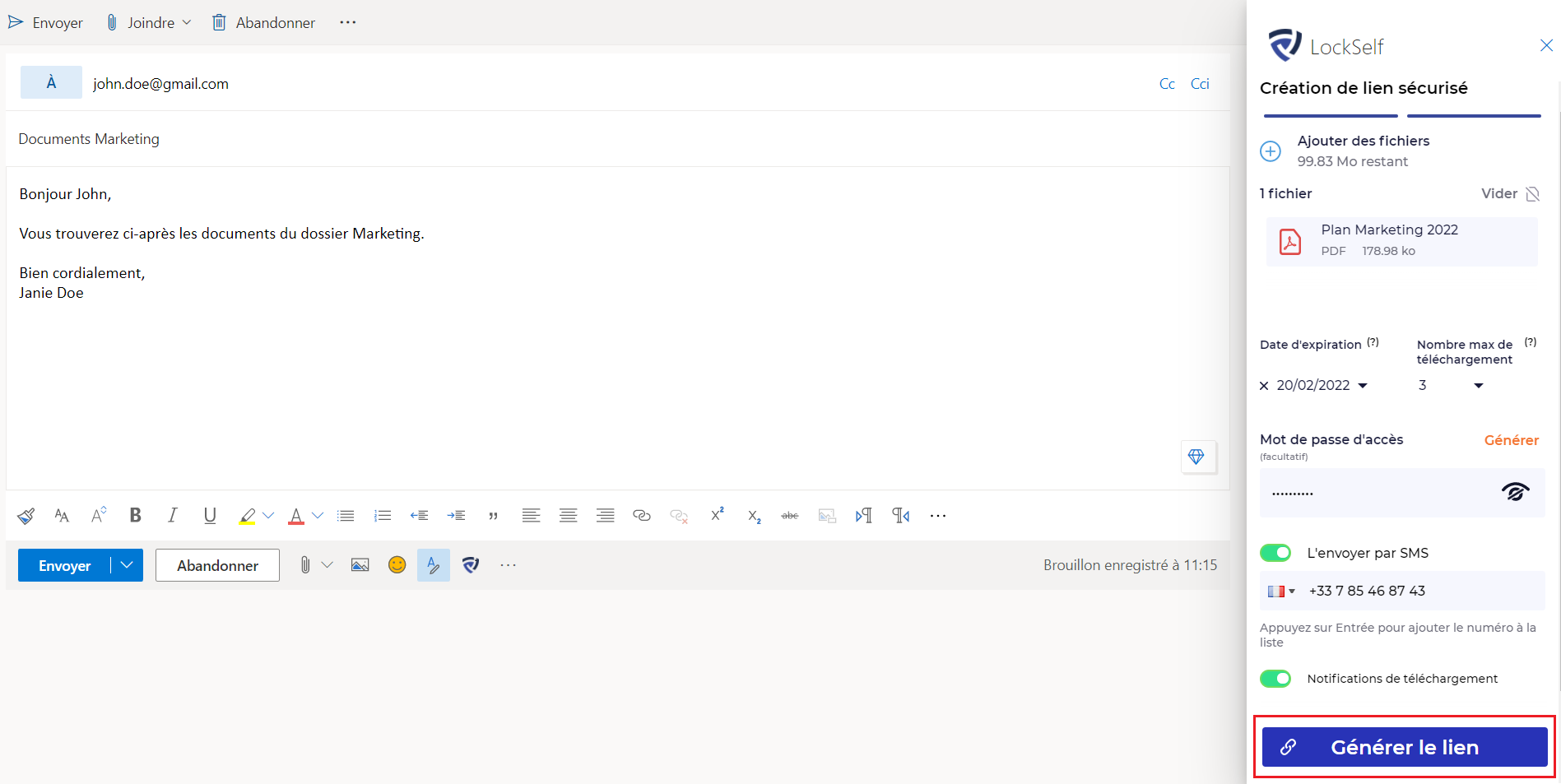 The files will be encrypted and a secure link will be generated and added to your email. You can create a new link with a new tranfer to insert in your email, or send your email.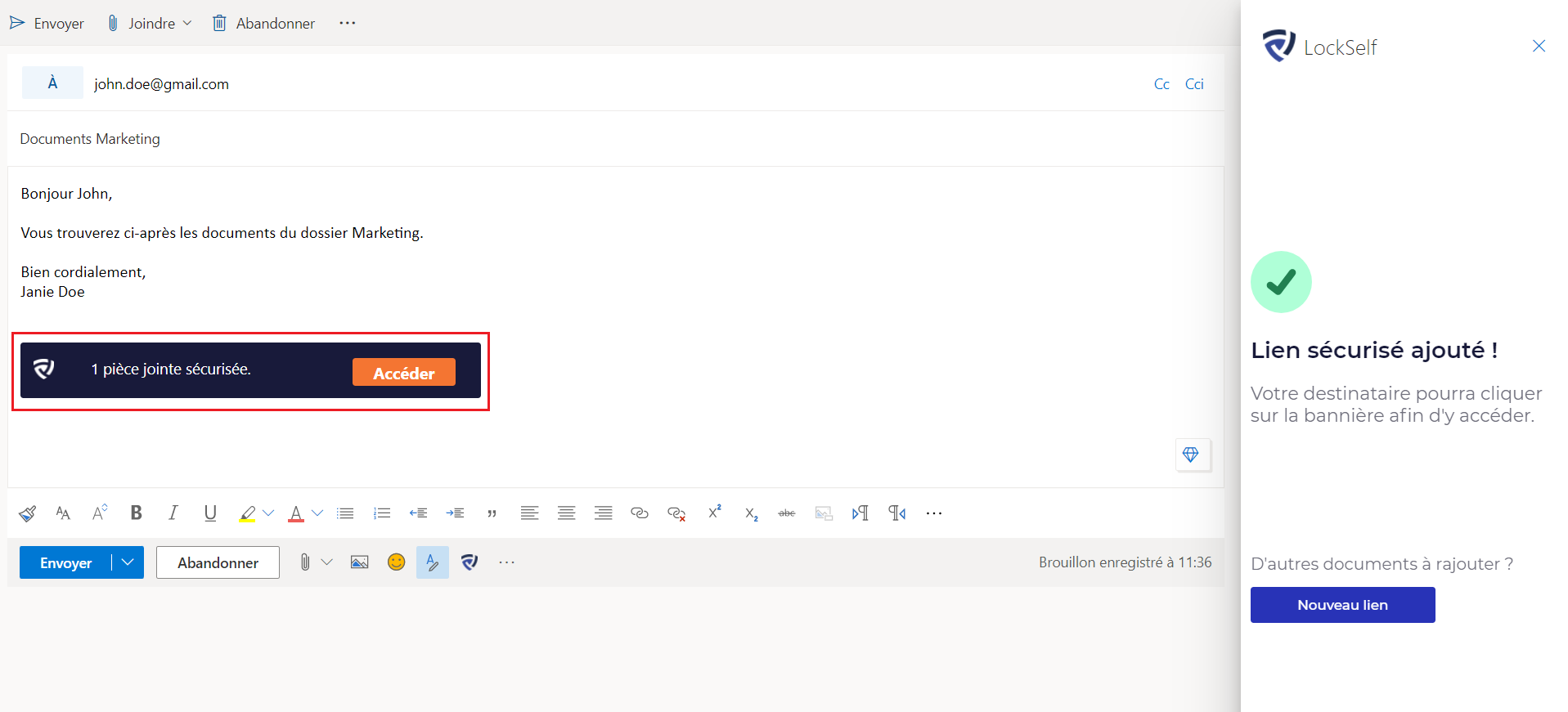 Your transfer will appear at the top of the list of active transfers on the LockTransfer interface, where you will be able to manage its settings.
Upon receiving the email, your recipients will be able to click on the link and will be redirected to the file download page.
Updated