Read on to find out how to add folders with the files and subfolders they contain to the LockFiles Personal Space.
All users can add folders to their Personal Space.
_______________________________________________________________________________________
Step 1 : Drag and drop the folder you want to import from your file explorer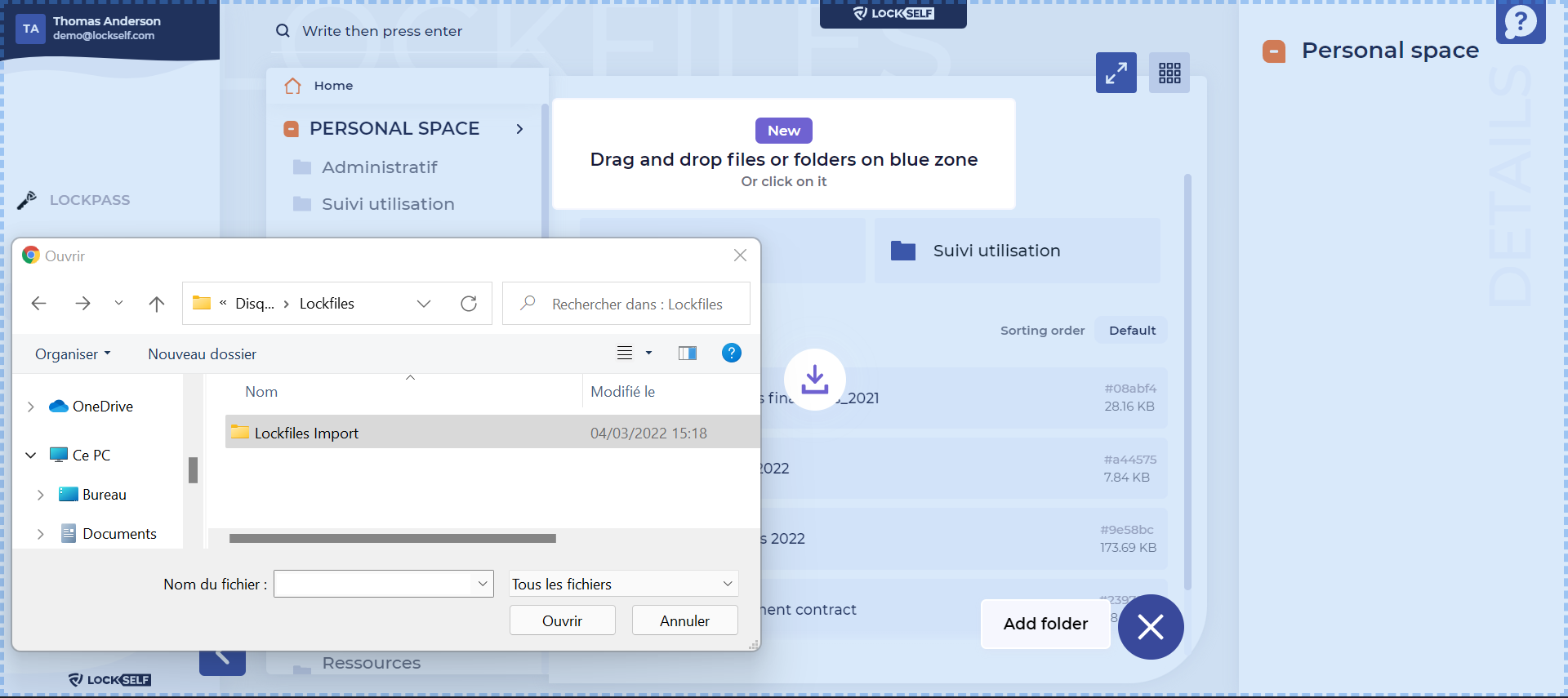 Step 2 : Once you have submitted your file...


Click on « Validate » if you want to import them in the space where you are currently located, or
Click on « Change destination » if you want to import the file in another space than the one you are currently in. Then select the destination space and click on « Confirm ».


As a user, you will not be able to import folders with files into a Shared Space unless you are the Manager of the folder for that Shared Space. You will only be able to select subfolders of your Personal Space by clicking on Change Destination.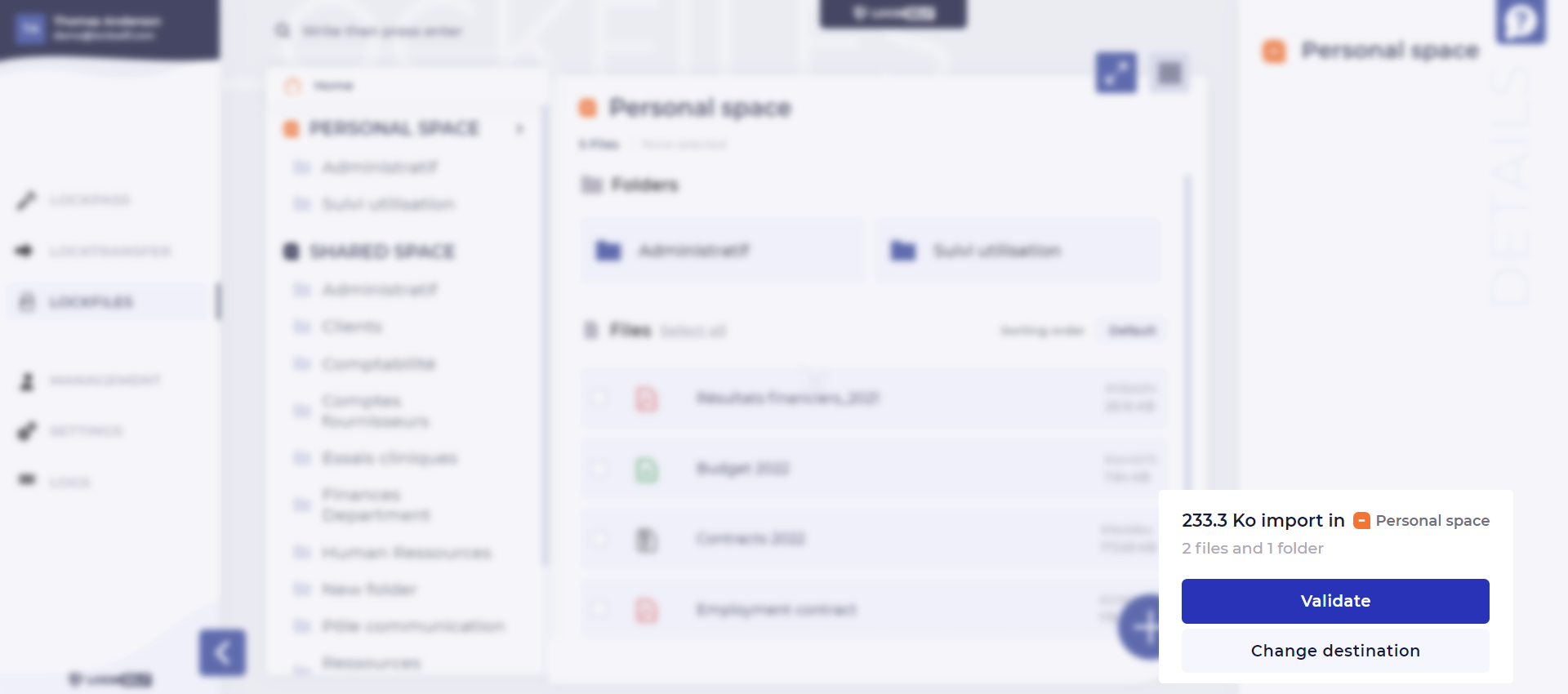 🚨 Importing and encrypting the files may take a little time, so don't close the window.
The folder, the files and subfolders it contains will be added to the Personal Space.
Updated