Read on to learn how to add and create a password from the LockPass application.
All users can add and create passwords in their Personal Space or Shared Space.
________________________________________________________________________________________
Step 2 : Select the space where you want to store your password (in the root of your Personal Space, in a category of your Personal Space or in a category of your Shared Space).

If you create a password in a Shared Space, you can, for more clarity, grey out in the choice of destination categories, the parent categories to which you do not have access, by clicking on the « Hide non-accessible categories » button
Step 3 : Choose a name for this password (for example the name of the website) and the username (for example the email address used).


Step 4 : Set your password or use the password generator to create a strong password.
🚨 With this generator, you will be able to choose the number of characters in your password and whether it should contain upper or lower case letters, numbers or special characters, and thus generate a random password according to these parameters.
Step 5 : Enter the URL of the login page of the website for which you want to register a password

If you have a username / password pair used on several different URLs, you can enter all these URLs by separating them with the ;
🚨

This field is optional, in case you want to save local application passwords or private keys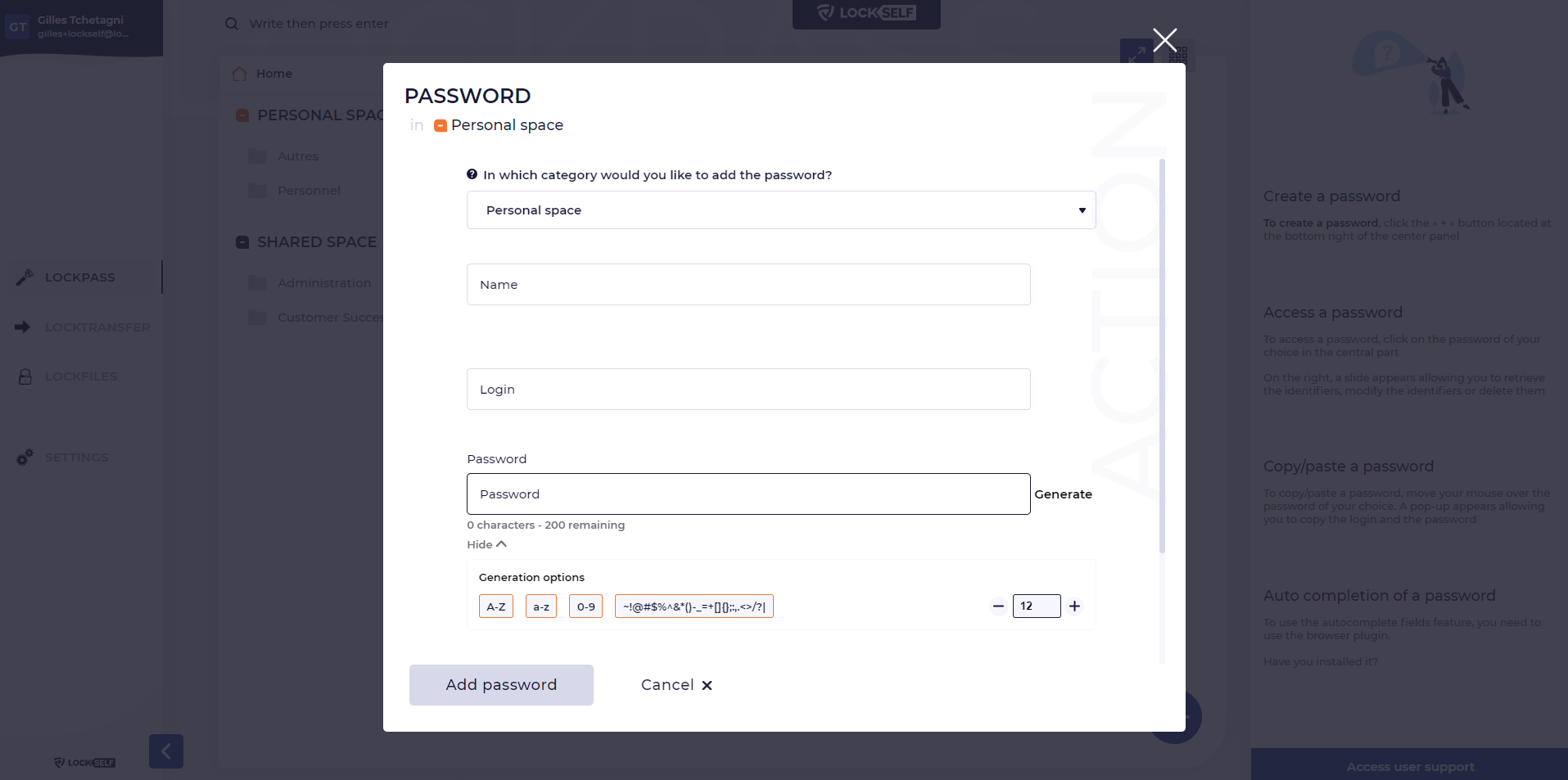 Step 6 : Click on « See more options » to display the other optional fields.

Tags : they will be used to search for your passwords in the field Research (click on « Add » so that your tags are taken into account)
Description : to describe your passwords if needed
Optional custom fields : to provide additional information (example: specific connection process, etc)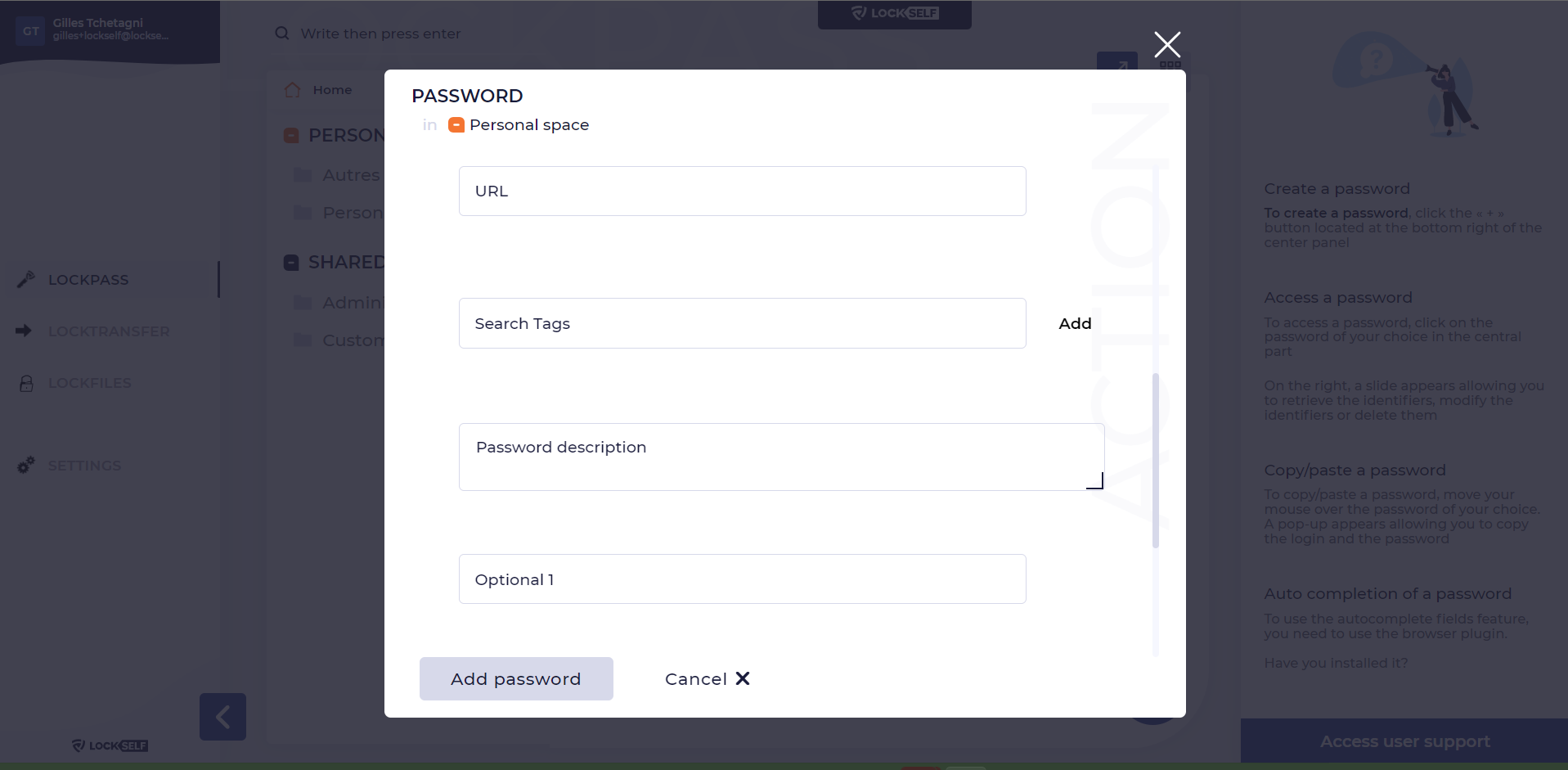 Then click on « Add password » : the password will be created and will appear in the space or category you specified in step 2.
Updated