To use all the features of LockPass to the fullest, download and install the LockSelf browser extension. Read on to find out how to install and use this extension on the Microsoft Edge browser.
________________________________________________________________________________________
Download the extension
Go to the Microsoft Web Store and search for « LockSelf » or follow the link to download the Edge extension.
Click on « Get ».

Install the extension
A pop-up window will appear. Click on « Add extension ».

Ensure the extension is properly installed and archived
Go to your Edge menu at the top right and click on « Extensions » and then on « Manage extensions ».

Check that the LockSelf extension is installed and active (the blue check mark must be activated) :

Pin your extension
Click on the puzzle in the upper right corner of your browser, then on the eye « Show in toolbar »

Update your extension
Your extension is automatically updated with the new LockSelf features. There is nothing to do on your side.
Know the version of your extension
To know the version of your extension, go to your menu, then click on « Extensions », « Manage extensions » and then on « Details » for the LockSelf extension.

The version number will be written next to the LockSelf logo.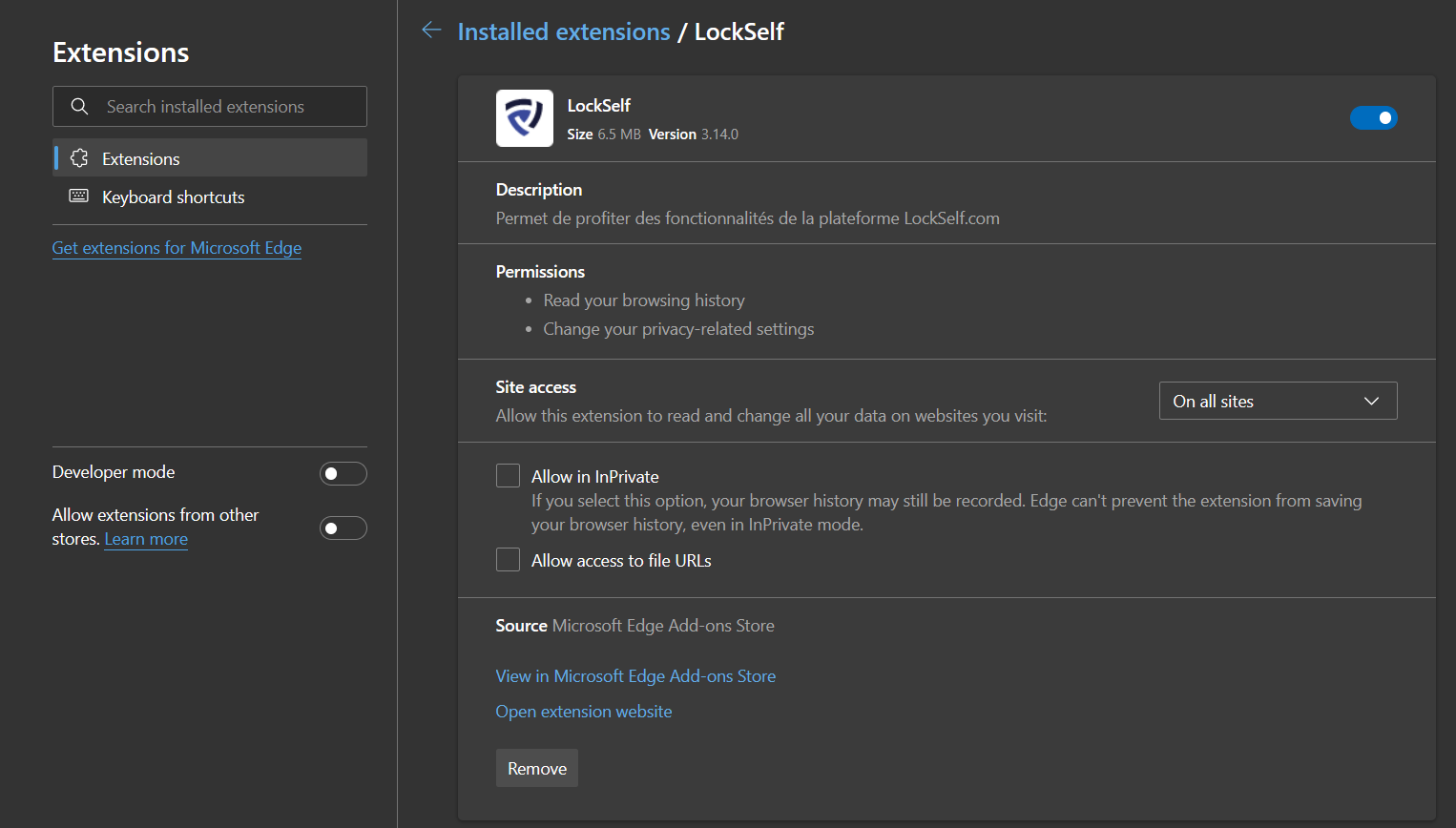 Updated